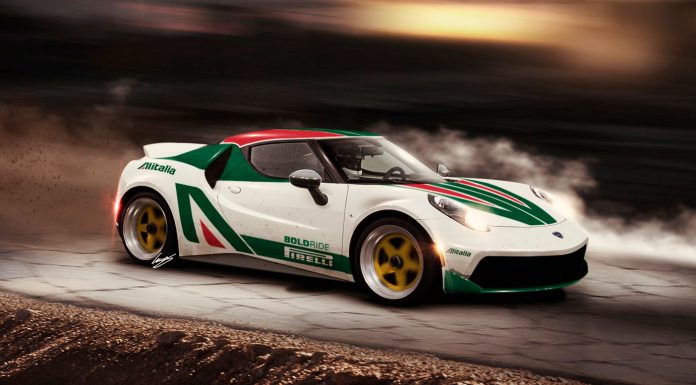 In Top Gear Season 14, the leading car show said that Lancia was the automaker to produce the highest number of great cars. Since its glory days however, Lancia has largely faded off into the abyss and is barely mentioned in the modern automotive world.
With that being said, what could a modern-day interpretation of the legendary Lancia Stratos look like if it were based around the Italian Alfa Romeo 4C sports car?
The following renderings were created by Bold Ride and Hansen Art to answer that question with the eye-catching Alitalia livery one of the most eye-catching features. That livery mimics the one used by the Lancia Stratos which won the 1976 World Rally Championship and it looks perfectly at home on the Alfa Romeo 4C.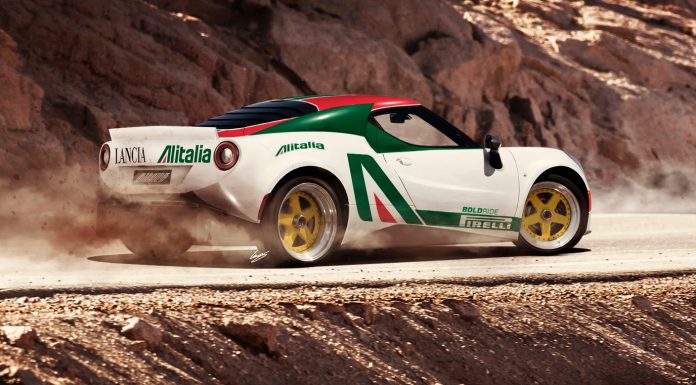 Beyond adding this livery, the 4C in question features a number of other visual and aerodynamic modifications. For example, a new front grille has been installed as well as five-spoke racing wheels, flared arches, a large rear bootlid lip spoiler and a rear fascia clearly inspired by the Stratos. Additionally, rear window louvers have been fitted.
What do you think of the result?