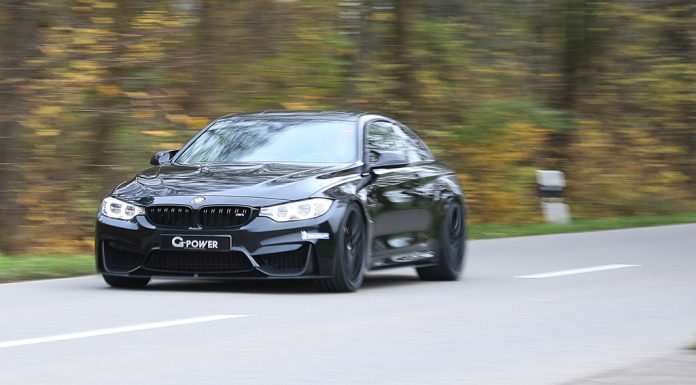 Expert BMW tuner G-Power has just released its latest round of tuning upgrades for the BMW M3, M4, M5 and M6. The new upgrades focus particularly on the top speed of each respective model and include a selection of mechanical modifications.
One of G-Power's most popular kits for the aforementioned BMW models is its Bi-Tronik 5 power module. That power module alone is able to increase power from the M3/M4's 3.0-litre twin-turbocharged six-cylinder engine from 425 hp to 520 hp and 700 Nm of torque. Additionally, it bumps power from the M5/M6's 4.4-litre twin-turbo V8 from 552 hp to 740 hp and 975 Nm. Thanks to these horsepower and torque gains, the top speeds of each BMW M model are significantly higher than they are even when optioned with the BMW 'M Drivers Package'.
Speaking of top speeds, G-Power offers its V-Max increase package designed specially to increase the top speed of the M3, M4, M5 and M6. Unlike some tuners which install an entirely new ECU, G-Power uses an ECU flash and diagnostic tool via the diagnostic port.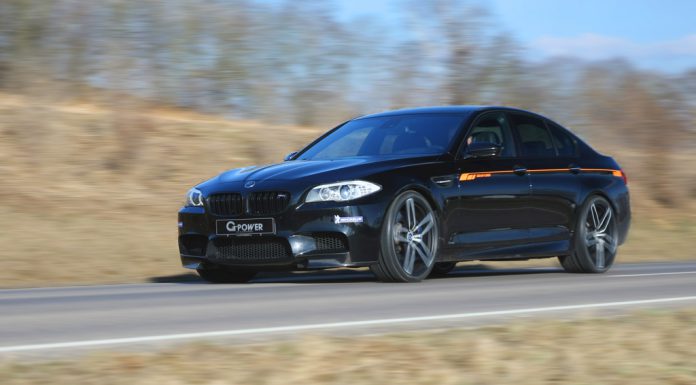 When it is all said and done, G-Power has a selection of the world's fastest BMWs in its lineup. For example, the G-Power M5 Hurricane RS has a verified top speed of 367.4 km/h, the G-Power M6 Hurricane has a 370 km/h top speed and its 600 hp BMW 1-Series can achieve in excess of 330 km/h!