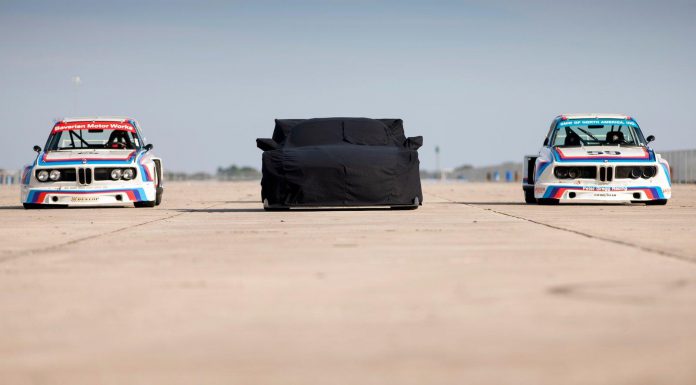 At the 2015 Amelia Island Concours d'Elegance, BMW is set to celebrate the 40th anniversary of its first race win in the United States. To commemorate the anniversary, a special 2015 BMW Z4 GTLM will be released wearing a livery inspired by the BMW 3.0 CSL.
The special BMW Z4 GTLM will be introduced on March 14 before competing in the 2015 12 Hours of Sebring on March 21st. For the unveiling, BMW driver Bill Auberlen will be on-hand alongside Brian Redman, Sam Posey and Hans Stuck who all raced to victory in the 1975 edition of the 12 Hours of Sebring. Additionally, BMW Motorsport director Jochen Neerpasch will be present.
Alongside the unveiling of the unique Z4 GTLM, the German marque will put on display the 1975 BMW 3.0 CSL which walked away with Best in Class honours at last year's Amelia Island Concours d'Elegance. Additionally, the No. 25 BMW Z4 GTLM Tudor United Sports Car Championship racer will be displayed.
Elsewhere will be the Mille Miglia-winning BMW 328 Touring Coupe, a 1980 BMW M1 as well as the road-going 1973 BMW 3.0 CSL.