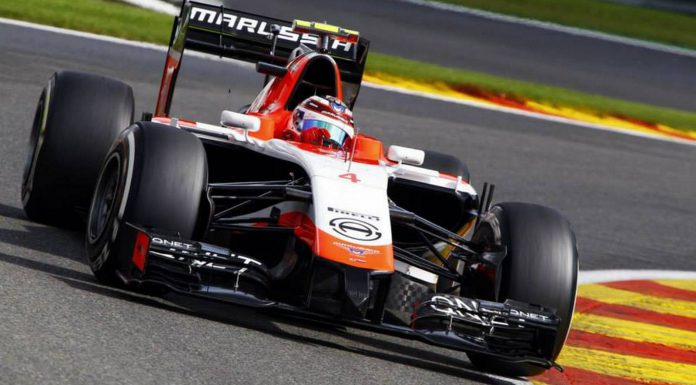 Prior to the Australian Grand Prix 2015 this weekend, Caterham development driver Roberto Merhi has been confirmed as the second driver for the recently renamed Manor F1 team (formerly Marussia).
Merhi will race alongside Brit Will Stevens and in the past, has walked away with the 2011 European Formula 3 title as well as coming home third in the 2014 Formula Renault 3.5 championship.
Discussing his appointment to a race seat with Manor F1 for the opening races of the 2015 Formula One season, Merhi said "I am incredibly excited to be making my Formula One debut in Melbourne this weekend. It is a big responsibility but I feel ready to make this step in my career and to show that I can make an important contribution to developing a team."
The appointment of Merhi to a race-seat comes less than a week after Manor F1 was actually confirmed to be lining up on the grid for this weekend's season opener. It will compete in its 2014 cars but they will be modified to comply with 2015 regulations. As a result, their front bulkheads will be 5 cm lower than the 2014 models with a reshaped nose cone also featuring. The outfit has said however that it plans on introducing a new car during the 2015 Formula One season.
The man behind the revival of Manor Marussia is Stephen Fitzpatrick who owns a British energy company by the name of Ovo. For the 2015 season, he revealed that Manor Marussia will have a budget of about $93 million with about $60 million of that coming from prize money after finishing 10th in the Formula One constructors championship last year.