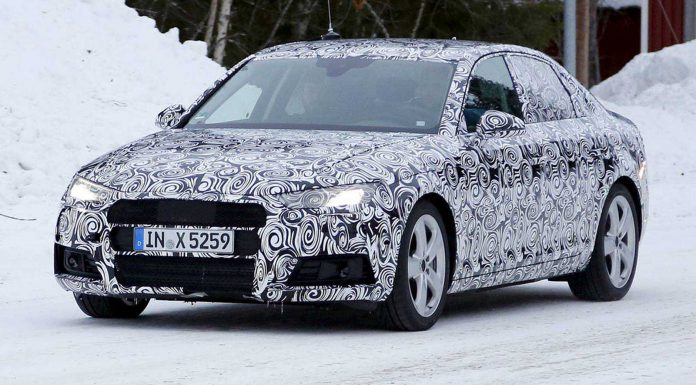 It has emerged that the next-generation 2016 Audi A4 will celebrate its world debut at the IAA Frankfurt Motor Show 2015 in September.
The information was revealed by member of the board of management of Audi AG and the firm's head of technical development, Ulrich Hackenberg, while speaking with Indian Autos Blog at the Volkswagen Group Night before Geneva.
"You'll be happy to see it..at least in Frankfurt (Frankfurt Motor Show), but we'll make a pre-presentation (prior to the show)," Hackenberg confirmed.
The new A4 is expected to ride on an updated version of Audi's MLB platform called MLB Evo. This revamped vehicle architecture uses a combination of high-strength steel and aluminium, along with some composite materials, to ensure it is both stronger and lighter than the platform it replaces. The model expected to weigh at least 100 kg less than the current A4, largely thanks to its new MLB underpinnings.
Front-wheel drive will be standard on the new A4, while all-wheel drive will be offered as an option. A range of turbocharged four-cylinder diesel and petrol engines will be on offer, while hybrids and maybe even all-electric variants could also be on the cards.
[Via Indian Autos Blog]