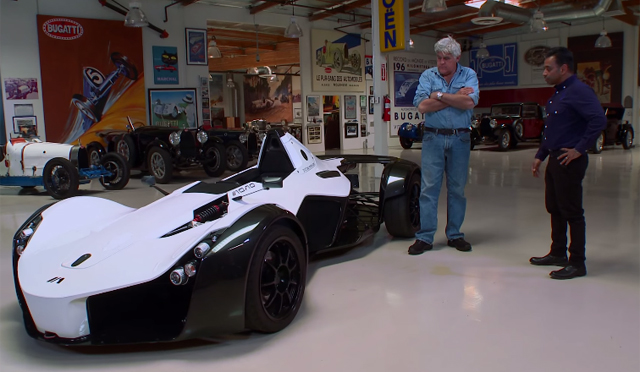 Having set one of the fastest ever times around the Top Gear Test Track, there's no doubting the potency of the BAC Mono. As a matter of fact, it is one of the quickest accelerating cars on the planet and as its Top Gear time proves, also exceptionally fast around a racetrack. With that in mind, Jay Leno just had to jump behind the wheel in the latest episode of Jay Leno's Garage!
[youtube]https://www.youtube.com/watch?v=qPKl7pu8vwU&t=90[/youtube]
During the video, Leno is joined by the chief of Sector 111 (BAC's official U.S. distributor) Shinoo Mapleton as he talks us through some of the key pieces of technology of the car before jumping behind the wheel for a thrilling drive through the canyons!
As a reminder, the BAC Mono is powered by a 2.3-liter four-cylinder engine courtesy of Cosworth. It delivers a potent 285 hp and is mated to a Formula 3000 six-speed sequential transmission created by Hewland. When combined with the light overall weight of the Mono, it can sprint to 100 km/h in just 2.8 seconds and a top speed of 274 km/h.