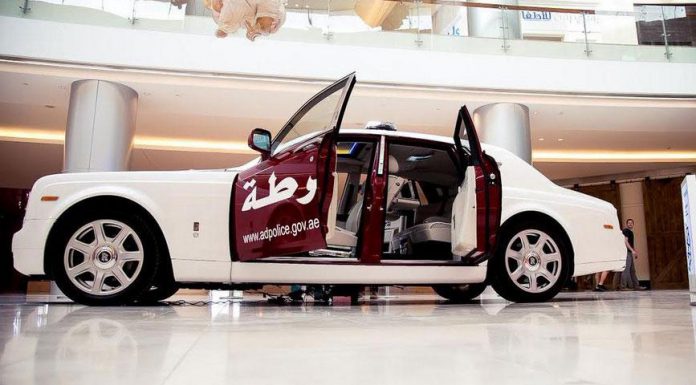 Thought the Dubai Police Force was the only law enforcement agency in the Middle East with an impressive fleet of exotics? Think again as the Abu Dhabi Police have just taken delivery of a custom Rolls-Royce Phantom. It joins other exotics like a Nissan GT-R police car and a Chevrolet Camaro among others.
The Rolls-Royce Phantom commissioned by the Abu Dhabi Police doesn't feature a dark green a white paint scheme like those of the Dubai Police Force. Instead it features the customary dark red and white finish found across all of the police cars of the Abu Dhabi Police.
In a similar vein to the selection of sports cars and supercars owned by the Dubai Police force, this Rolls-Royce Phantom will be primarily used for promotional purposes and displayed at a selection of tourist attractions throughout the United Arab Emirates.