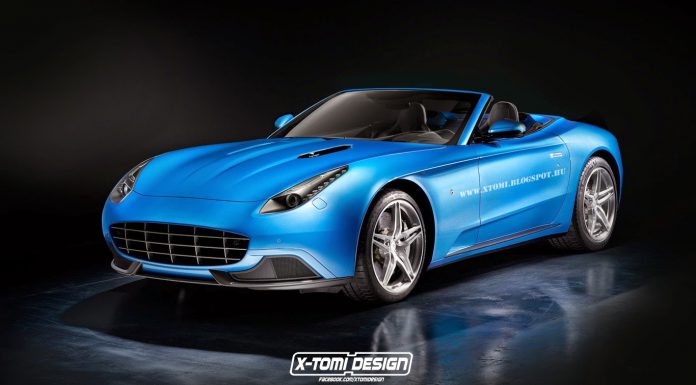 Introduced at the Geneva Motor Show 2015, the Carrozeria Touring Superleggera Berlinetta Lusso is based around the Ferrari F12 Berlinetta and features a plethora of unique visual elements to distinguish it from the 'regular' F12. In characteristic Touring Superleggera style, its design incorporates flowing lines and understated edges to create a very classy package.
Taking inspiration from the Berlinetta Lusso, X-Tomi Design decided to render how the car could look as a convertible. While it is extremely unlikely such a variant will be produced considering the F12 Berlinetta isn't available as a droptop, the car rendered certainly looks good. Consequently, it is inevitable that if created, it would attract quite a few buyers!
As for the actual Berlinetta Lusso, just five units will be commissioned for production at an unknown price. As with previous projects from the firm, customers of the Berlinetta Lusso will be offered a plethora of personalisation options from colours, materials and more.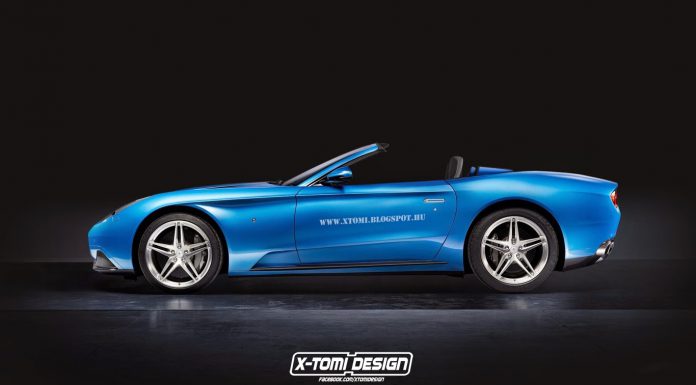 Specific details about the Carrozeria Touring Superleggera Berlinetta Lusso remain unclear but it is believed that the F12 Berlinetta's 6.2-litre V12 engine has been left untouched. If that is the case, it will deliver an equal 730 hp and 509 lb-ft of torque as the typical F12 Berlinetta.
What distinguishes the Berlinetta Lusso from the standard car is its unique design. The front fascia has been entirely redesigned with it incorporating a new bumper as well as a different front grille. A new bonnet has also been installed with it including subtle air extractors. From the side, new silver wheels have been installed alongside different side skirts and silver brake calipers on the initial unit set to be displayed at Geneva next week.
[Via X-Tomi Design]