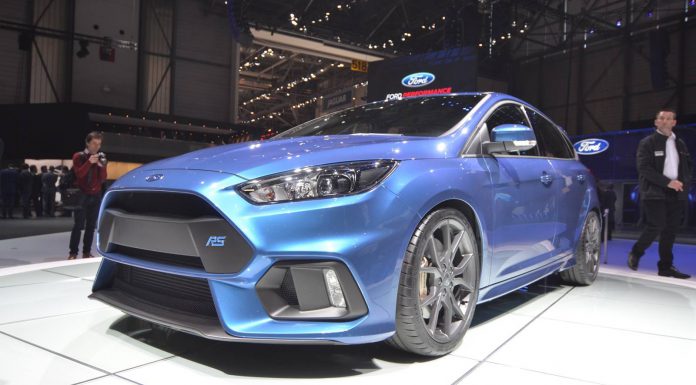 It has emerged that the 2016 Ford Focus RS could deliver a total of 345 hp after information was posted on a European Ford website that the latest hot hatch will produce 350 PS.
If true, that means the Ford Focus RS is significantly more powerful than the Volkswagen Golf R, Subaru WRX STI and the recently revealed 310 hp Honda Civic Type R. When the covers were initially taken off the new Focus RS last month, all the American marque said was that it had been tuned to deliver in excess of 320 PS.
Despite an official Ford website posting the 345 hp figure, Ford spokesman Aaron Miller said to Auto Guide that the number reported isn't correct saying, "we are still in testing phases, but we are guaranteeing it will at least be over 315 hp. Our final numbers will come closer to launch."
Whatever that final figure is, we know that it comes from a 2.3-litre turbocharged EcoBoost four-cylinder engine. Power is then sent through all four wheels with Dynamic Torque Vectoring also featuring. As a result, up to 70 per cent of the drive torque can be diverted to the rear axle and up to 100 per cent of the available torque at the rear axle can be sent to each rear wheel.
[Via Auto Guide]