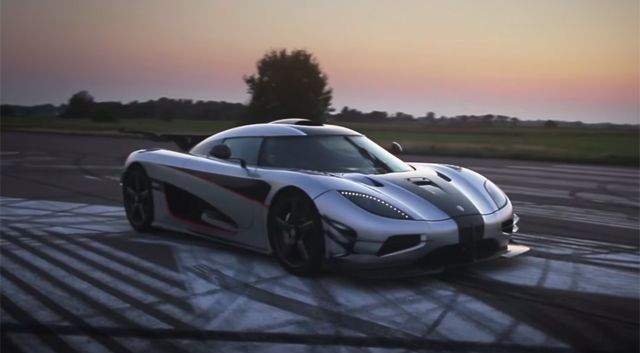 Successful niche exotic automakers only ever come around a few times every decade. The vast majority on the other hand, crash and burn and seemingly fall out of existence as quickly and unexpectedly as they were born. Arguably just one of two exotic car manufacturers' (the other being Pagani) to actually take the fight to the established marques in recent decades is Koenigsegg.
[youtube]https://www.youtube.com/watch?v=qeiKKgsvHyY&t=10[/youtube]
Originally founded in 1994 by Christian von Koenigsegg, the Swedish firm continues to release cars which promise to push the boundaries of what road-going vehicles are designed to do. You only need to realise that the Koenigsegg One:1 and recently revealed Koenigsegg Regera are just separated by 12 months, to know that Koenigsegg doesn't hesitate when releasing new technologies or products and has and always will mean business.
Both the One:1 and Regera promise truly exceptional performance times but in dramatically different ways and are understandably two of the most technologically advanced supercars/hypercars released in recent memory.
So just what is a Koenigsegg? Well as the following video narrated by Christian himself demonstrates, it is more than just a car. It is a life-long passion to deliver the best machine on four wheels in a package unlike anything else on the market.