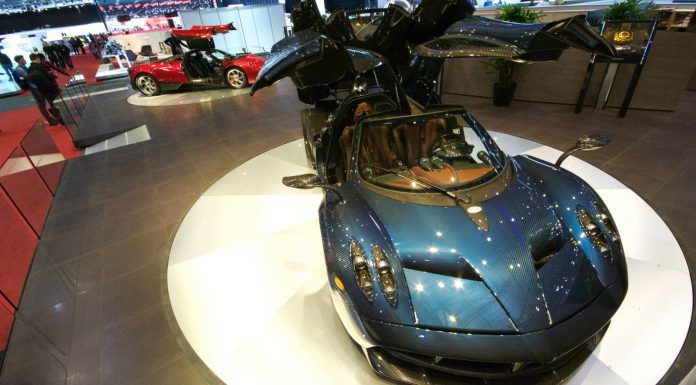 It has been confirmed that before the Geneva Motor Show 2016 next March, a hardcore variant of the Pagani Huayra will be unveiled. This follows on from recent confirmation that a Huayra Roadster will also be introduced in the near future.
While speaking with Top Gear at the Geneva Motor Show 2015, the firm's founder Horacio Pagani revealed built that the car will act as a gift to the marque's fans around the world. When quizzed for more information, Horacio said "You guessed right. It's going to be a hardcore version of the Huayra coupe."
The only other pieces of information Horacio revealed were that this hardcore Huayra will be limited to a mere 20 examples, be offered exclusively to existing Huayra customers and won't take the form of a track-oriented Huayra R inspired by the Zonda R.
When discussing the possibility of a Huayra R, Horacio said, "I can think about a car like that but it's not in the plan at the moment. Let me finish the upcoming project first [Huayra Roadster], and then think about another one!"
Aside from confirming a hardcore Pagani Huayra is in the works, it was revealed that the Huayra Roadster will actually be more powerful than the coupe. In fact, Horacio said, "the chassis is different, the top is different, the front and rear subframes are different, the transmission will be different and the engine will be more powerful." When pressed, it was revealed that the car will have about 20 hp more than the coupe with weight pinned to be reduced by 50 kg.
Finally, Horacio revealed that the lifecycle of the Huayra is likely to mimic that of the Zonda. "If you take a look at the history of the Zonda it's not that hard to imagine. We will probably follow that pattern. We will have the roadster, the coupe – that hardcore 'gift' – maybe a special edition roadster, another 'gift', and then back and forth like that."
[Via Top Gear]