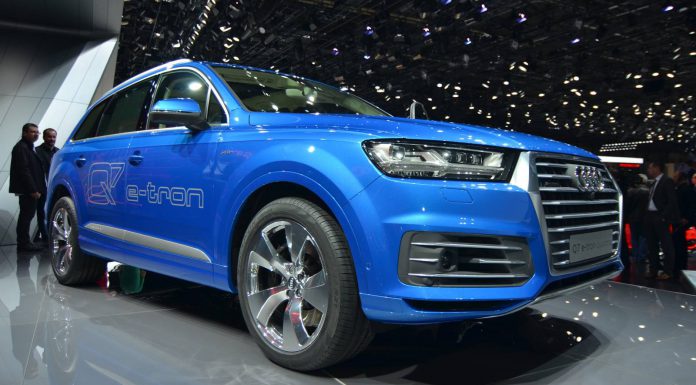 It has emerged that an all-electric Audi SUV is in the works and pinned to rival the upcoming Tesla Model X.
Information about the car has emerged out of the Geneva Motor Show 2015 when Auto Express spoke to the marque's engineering boss Dr Ulrich Hackenberg. Word first emerged about the car after it was confirmed in the press release of the Audi R8 e-tron that a new electric car is being developed by the firm.
Hackenberg expanded on this at the show by saying, "It's a more passenger orientated car, so for more than two passengers. But it will be a car which can be used by families that have some money, it is premium. It will have a big battery capacity and a range of more than 500km. We will make a presentation soon."
The engineering boss then went on to confirm that the electric SUV will feature its very own unique design rather than simply featuring a slightly tweaked version of the Q7's body. "It will have a specific design, so we won't take and A6 or a Q5 or whatever and integrate the battery electric drivetrain," he said.
"The build system has the same architecture as an MLB car, that means we can build it in an MLB plant. MLB means that we can work with steel, with a mixture of materials and also with aluminium."
[Via Auto Express]