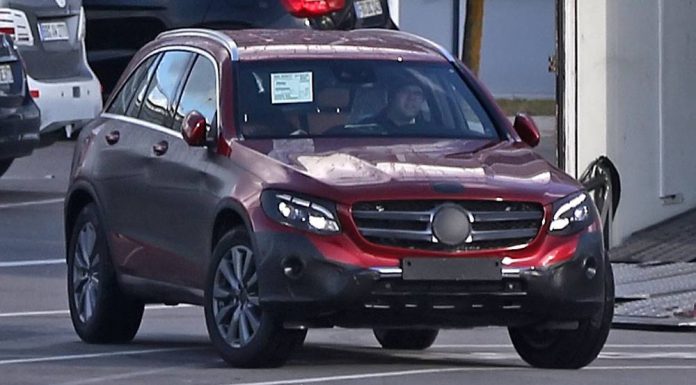 A new series of Mercedes-Benz GLC spy shots have emerged of two lightly camouflaged prototypes in the midst of testing. For those that didn't know, the Mercedes-Benz GLC is the facelifted variant of the outgoing Mercedes-Benz GLK and will feature a new name as part of the German marque's revised nomenclature.
These spy shots confirm that the Mercedes-Benz GLC will be slightly larger than the entry-level GLA and compared to the current GLK, it is apparent that this prototype features a longer wheelbase and a wider track as well. Additionally, a stretched hood can be seen to accommodate for the longer wheelbase. With the larger dimensions, the GLC will better match its key rivals, the BMW X3 and Audi Q5.
Underpinning the GLC will be a similar mechanical package to the C-Class and the SUV will consequently be made available in right-hand drive for markets like the UK, Australia and Japan.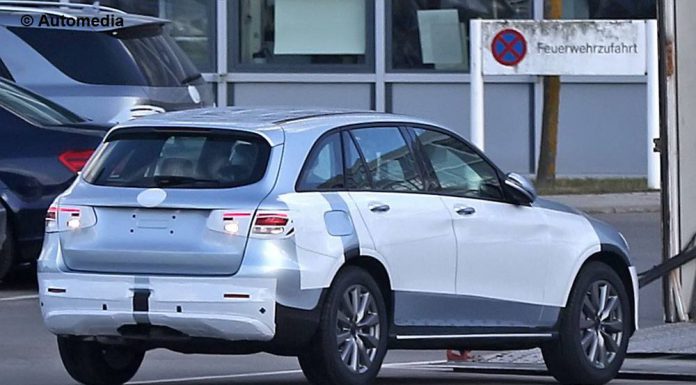 It remains to be seen if an AMG variant of the Mercedes-Benz GLC will be created but it is expected to be made available with a turbo 1.8-litre petrol four-cylinder and a turbo 2.1 litre four-cylinder diesel. The 1.8-litre is pinned to power the GLC250 while the 2.1-litre should be found in the GLC250 BlueTEC. Elsewhere, a petrol V6 will be offered in GLC350 guise. The range-topping variant will come in the form of the AMG tuned version with it tipped to use a twin-turbocharged 4.0-litre V8 engine delivering 476 hp and 479 lb-ft of torque.
The new Mercedes-Benz GLC is expected to launch late this year as either a 2015 or 2016 model year vehicle.