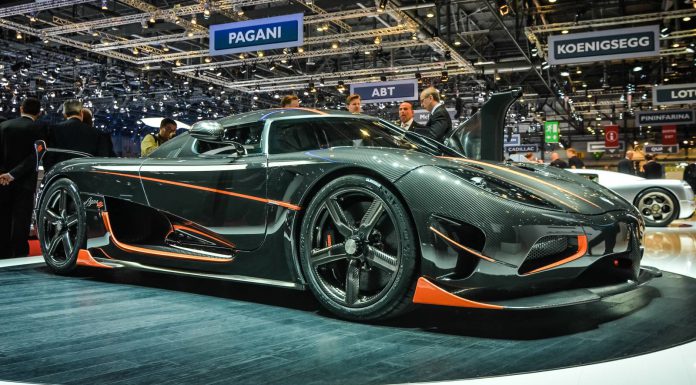 Alongside the Koenigsegg Regera, the uprated Koenigsegg Agera RS is celebrating its world debut at the Geneva Motor Show 2015. The new Agera RS combines elements inspired by the Koenigsegg One:1 megacar into an Agera R. Intrigued, we just had to get a closer look!
As you would expect, the Agera RS implements some of the new technology and features of the One:1. Not only this, Koenigsegg are billing this car as "the ultimate track tool". It does of course comply with all of the latest safety standards so it is primarily intended for use on the public roads!
For the RS, Koenigsegg add advanced lightweight sound insulation, a new track optimised front splitter, front winglets, side skirts, an advanced dynamic underbody flap system and a dynamically active rear spoiler to the Agera package. The Agera RS now produces 450 kg of downforce at 250 km/h. It also benefits from improved air outlets around the front wheels, more power and a raised rpm limit.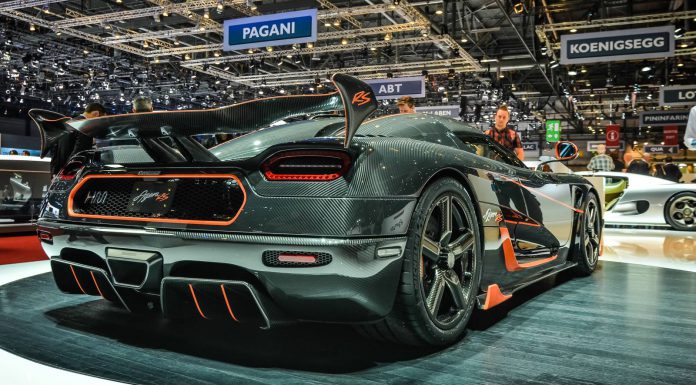 The Koenigsegg 5.0 litre V8 engine has been optimized for regular pump gas and now puts out an incredible 1,160 bhp on regular petrol. The Agera RS hasn't entirely ditched the E85 flex fuel capability though. Certain markets will be able to choose this option for even higher power outputs.
The Koenigsegg Agera RS will be handcrafted with just 25 examples planned. Koenigsegg have already revealed 10 pre-orders prior to the show. Expect this number to increase as the Geneva Motor Show 2015 continues!

For all the latest from the Geneva Motor Show 2015, take a look at our dedicated news feed or follow us on Facebook, Twitter, Instagram or Google+.