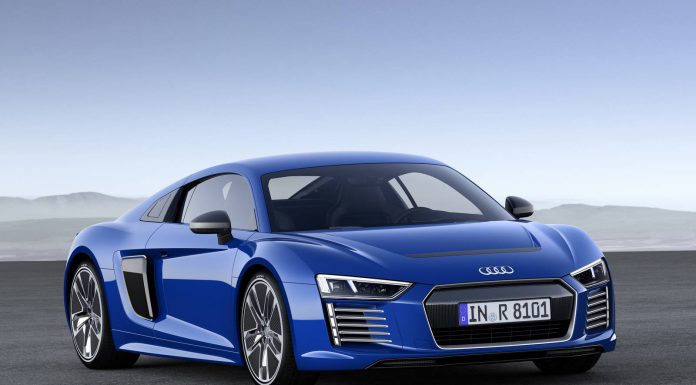 Following on from the release of the second-generation 2016 Audi R8 last week, further details and pictures about the all-electric Audi R8 e-tron have been released. The unveiling of the Audi R8 e-tron comes after many years of testing and development and it has been confirmed by Audi that it will build the R8 e-tron on customer requests.
Underpinning the Audi R8 e-tron are two electric motors resulting in a combined 462 hp and 679 lb-ft of torque. As a result of that power and instant torque, the R8 e-tron will accelerate to 100 km/h in a brisk 3.9 seconds, just a few tenths off the R8 V10 and V10 Plus variants. Alongside the impressive acceleration, the Audi R8 e-tron features a range of 450 km which is over double what original R8 e-tron prototypes had.
That extra range has been achieved through the installation of a larger battery pack now with a capacity of 92 kWh compared to 49 kWh. The battery is found within the centre tunnel of the electric sports car as well as behind the passenger cell. The aerodynamics of the R8 e-tron also play a key role in its range with it more efficient through the air than the traditional R8. As a matter of fact, its drag coefficient sits at just 0.28.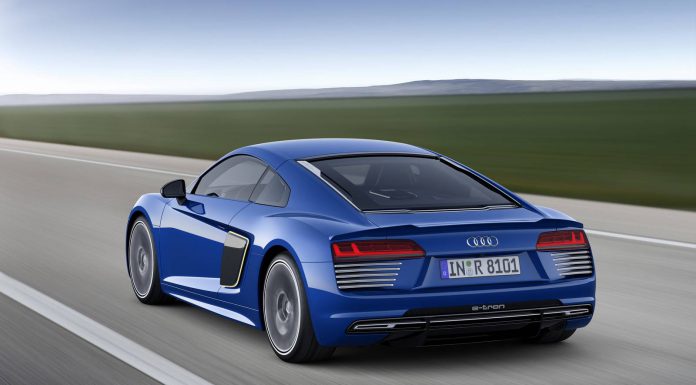 There are a selection of visual elements which differentiate the Audi R8 e-tron from the standard car. At the front for example, the air intakes have been redesigned with eye-catching wheels also featuring. Additionally, a new bonnet has been installed while at the rear, a subtle bootlid lip spoiler is featured alongside different air vents, a redesigned bumper and diffuser and the obvious removal of the exhaust pipes.