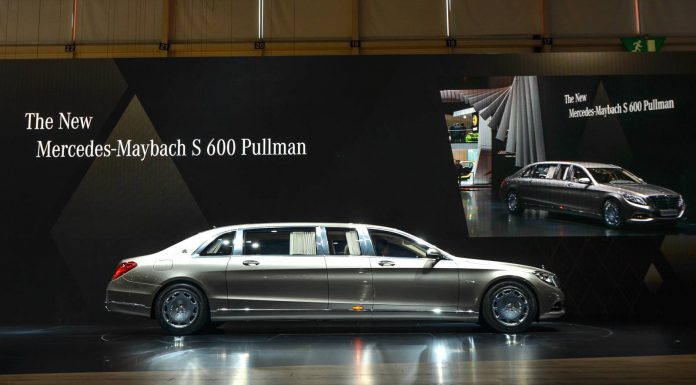 The Geneva Motor Show 2015 sees the return of a famous Mercedes-Benz model with the release of the Mercedes-Maybach Pullman. The Pullman tops the new Mercedes-Benz S-Class range with a model fit for any dictator. We took a closer took at this massive luxury limo!
The Pullman name dates back to 1963 when Mercedes-Benz first sold the long wheelbase 600 model. It received the Pullman name, perhaps with a tip of the hat to the oversized luxury train carriages built in the US. The name soon became synonymous with the long wheelbase Mercedes-Benz vehicles though.
The new Mercedes-Maybach Pullman forms part of the revived Maybach range, unveiled in Los Angeles last year. Compared to that car, the Pullman is 100 mm taller and 1,053 mm longer. It gets a Mercedes-Benz 600-series engine, a twin-turbocharged 6.0-litre V12 delivering a total of 530 hp and 830 Nm.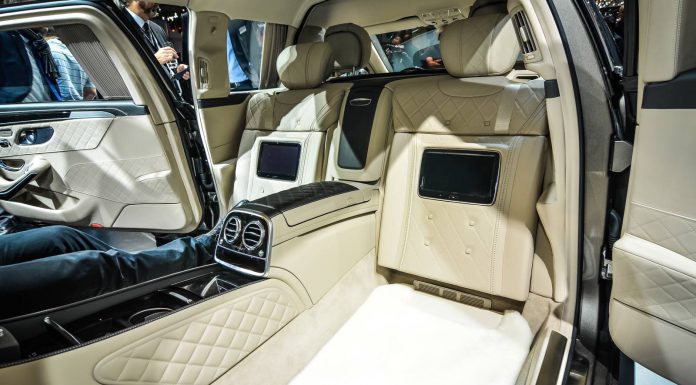 Inside, the Mercedes-Maybach Pullman gets a 2+2+2 seating layout. The Pullman retains the two executive seats fitted to the standard Maybach model, the rear facing seats are bench style and not quite as plush. The interior divide is glass and can be lowered or made opaque at the touch of a button.

With a price tag of 500,000 euros, the Mercedes-Maybach Pullman is sure to be one of Mercedes-Benz most exclusive models. Deliveries will start early next year. For all the Mercedes-Maybach Pullman details and spec, check out our earlier article. For all the latest from the Geneva Motor Show 2015, take a look at our dedicated news feed or follow us on Facebook, Twitter, Instagram or Google+.