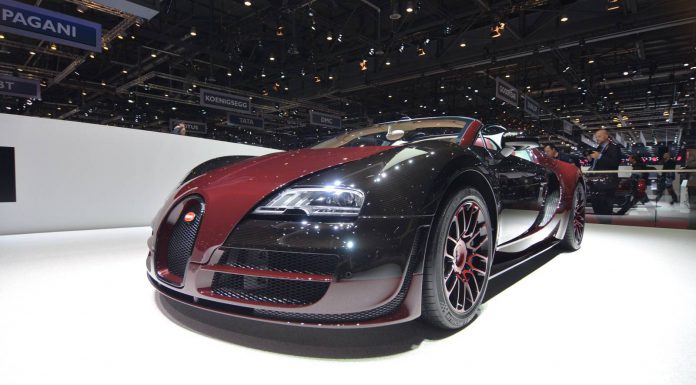 After its unveiling at the Volkswagen Auto Group preview, the Bugatti Veyron Grand Sport Vitesse La Finale has been showcased at the Geneva Motor Show 2015. The 450th and final Veyron certainly is one of the stars of the show and looks beautiful under the Geneva Palexpo lights. The title, as you may guess, the name is french for the 'last one'.
Although the Bugatti Veyron Grand Sport Vitesse La Finale is a final farewell to the Veyron family, it has been designed to reflect the beginning of the era and chassis 001 on which it is sharing a stage with. The body combines red carbon fibre, the first time it has featured on a Bugatti, with a number of black gloss elements in addition to the black wheels. The underside of the jaw-dropping rear wing/air brake reads La Finale. It is reported that the car has been purchased by a Middle Eastern customer who had a strong influence over the configuration of the car.
Following the scheme of the exterior, the interior is also designed to pay homage to the first Veyron, selecting a very alluring red tone known as "Hot Spur". This red appears in the arm rests, the instrument panel, the dashboard, the side bolsters and on the rim of the steering wheel.
Although the cars appearance may be unique, it is still the Bugatti Veyron Grand Sport Vitesse under its carbon skin. Consequently, it is powered by a quad-turbocharged 8.0-litre W16 engine delivering a total of 1200 hp and 1106 lb-ft of torque. As a result, it will be capable of hitting 100 km/ in a mere 2.5 seconds as well as a top speed of 408.84 km/h.

For more about the legendary Bugatti Veyron, be sure to check out our tribute post to it!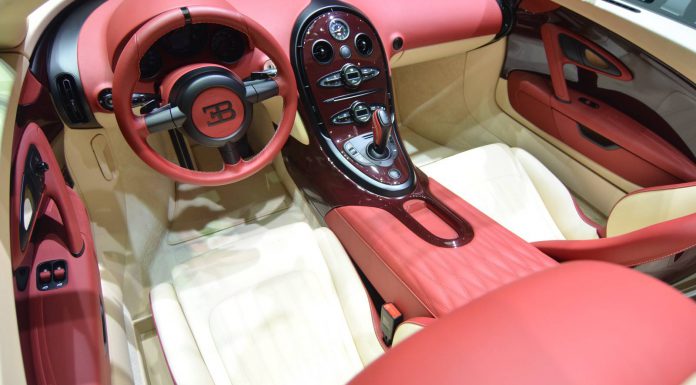 For all the latest from the Geneva Motor Show 2015, take a look at our dedicated news feed or follow us on Facebook, Twitter, Instagram or Google+.