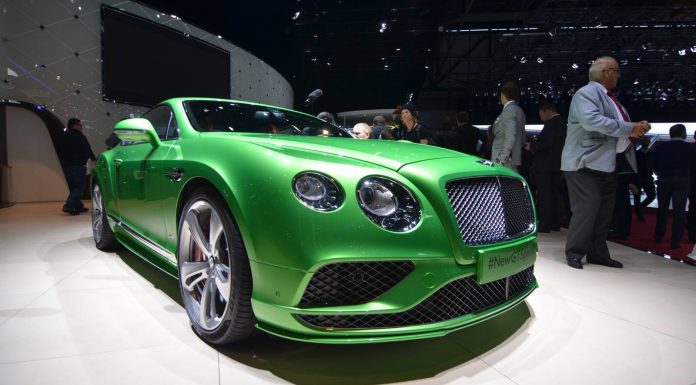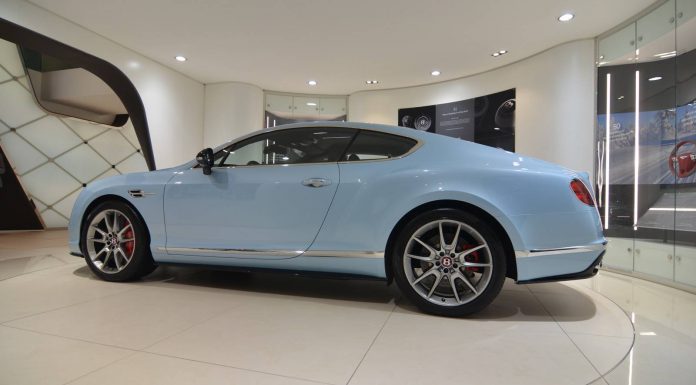 The Bentley stand at the Geneva Motor Show 2015 gets a facelift Bentley Continental GT and GT C. The second generation of the Bentley Continental GT has been on the market since 2011. Whilst it received a refresh last year, this year's facelift is more comprehensive. We took a closer look!
The refresh is mot noticeable on the outside of the car. The Bentley Continental GT and GT C get new fender vents in a similar style to those fitted to the top-of-the-range Bentley Mulsanne. Bentley have fitted a new front bumper, a smaller radiator grille, a redesigned rear bumper and restyled rear bootlid.
Both the V8 and W12 models get the refresh. The 2015 Bentley Continental GT W12 features the same 6.0-litre twin turbo W12 engine with power up from 575 to 590 PS and torque up from 700 to 720 Nm. Fuel economy is also improved by up to 5 per cent with cylinder deactivation helping to cut CO2 emissions down to 329 g/km and combined economy up to 20 mpg (14.1 litres/100 km).

A variety of different interior updates are available with new driver controls including a more ergonomic and sports-orientated steering wheel and larger gear-shift paddles with tactile knurled metal embellishers. The exterior also benefits from three new colours; Marlin, a rich metallic blue, Camel, a soft golden tone and Jetstream, a light, bright metallic blue.
For a complete overview of the updates, take a look at our earlier article on the Bentley Continental GT and GT C Facelift. For all the latest from the Geneva Motor Show 2015, take a look at our dedicated news feed or follow us on Facebook, Twitter, Instagram or Google+.