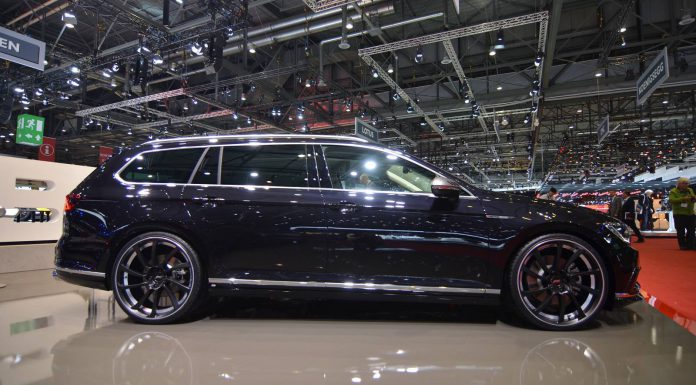 ABT's world premiere for the Geneva Motor Show 2015 is the ABT Passat. We loved the new Passat when we drove it last year, evidently, ABT did too. They have given it a new bodykit, a bump in performance and a new set of wheels. We took a closer look!
It is early days for the life of the new Passat which means that ABT have only released details of one of their performance packages. The ABT Power package boosts the 240 hp 2.0 litre TDI engine from 240 hp up to 280 hp. The boost is achieved by a simple ABT Engine Control unit.
The body kit adds a new front spoiler and grille attachment. The side skirt attachments and mirror caps are new. The rear skirt and add on and rear spoiler are also joined by a new stainless steel exhaust system, The modifications are available for the estate and the sedan version of the Volkswagen Passat.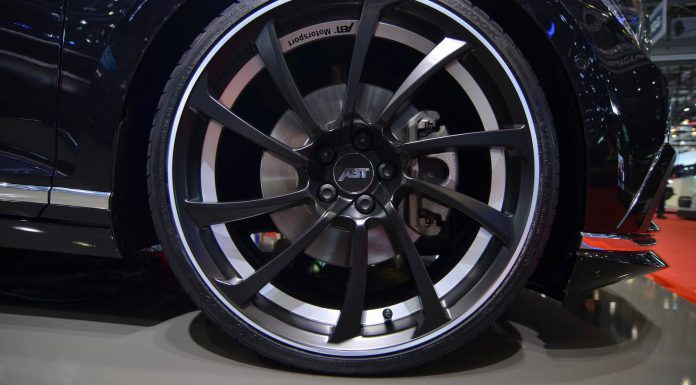 The wheels, pictured, are a brand new alloy wheel named ABT FR. They measure 20 inches and come fitted with Continental sport-type tyres. The finish is black-painted corpus and ABT also offer a suspension kit which brings the Passat closer to the ground.

For all the latest from the Geneva Motor Show 2015, take a look at our dedicated news feed or follow us on Facebook, Twitter, Instagram or Google+.