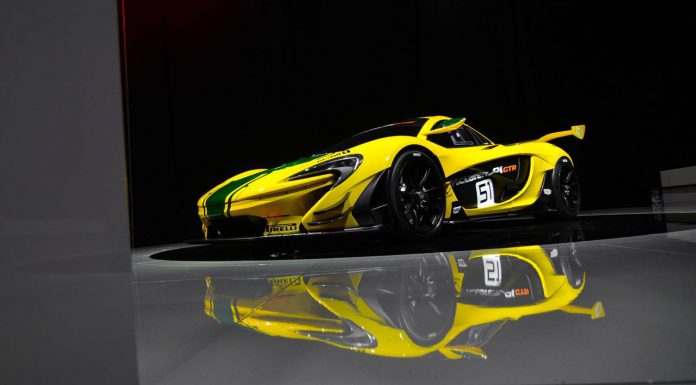 The exclusive McLaren P1 GTR has been unveiled in production format at the Geneva Motor Show 2015. Of course, the unveil is a mere formality as the chance that you will actually see one on the road are incredibly slim. Production ready or not, the McLaren P1 GTR will only ever be driven in anger on the race track. We took a closer look at the McLaren P1 GTR and at what owners can expect to receive.
The McLaren P1 GTR will get a power boost with total power up 83 bhp to 986 bhp or 1,000 hp. The McLaren P1 GTR retains the McLaren 3.8 litre V8 and the hybrid system that augments the twin-turbocharged setup. Together with a weight reduction and an extra 10 percent of downforce, the acceleration and handling statistics are likely astronomical.
What is most striking about this particular McLaren P1 GTR though, is the livery it wears. It gets livery based upon the McLaren F1 GTR chassis #06R which played its part in McLaren's success at Le Mans 20 years ago. We are told that this design will be available to P1 GTR customers, alongside other iconic designs.
The McLaren P1 GTR forms part of McLaren's new model designation, the Ultimate Series. Obviously it sits slightly above the road-going McLaren P1 and slightly below the cars McLaren offers for its customer GT3 program.

In aerodynamic terms, the changes are stark. The fixed-height wing sits a full 100 mm higher than the variable unit fitted to the road car. The aerodynamic flaps ahead of the front wheels help achieve a downforce level of 66 kg at 150 mph.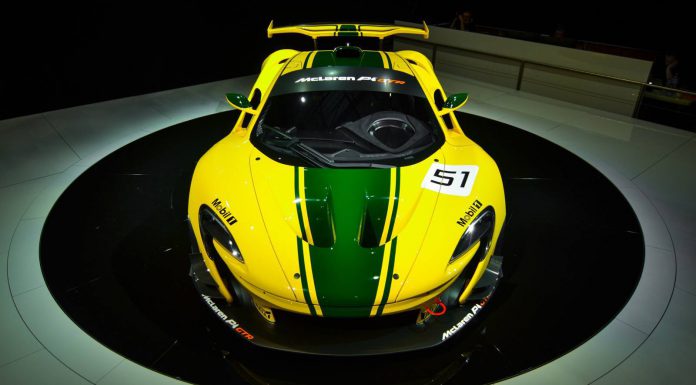 Customers will take part in the McLaren P1 Driver Programme which will see track days arranged across the world. The first test day will take place at Silverstone following individual driver profiling sessions at the McLaren Technology Centre. The first full on-track activity is booked for the Circuit de Catalunya in Spain.
For full details on the McLaren P1 GTR read our earlier article. For all the latest from the Geneva Motor Show 2015, take a look at our dedicated news feed or follow us on Facebook, Twitter, Instagram or Google+.