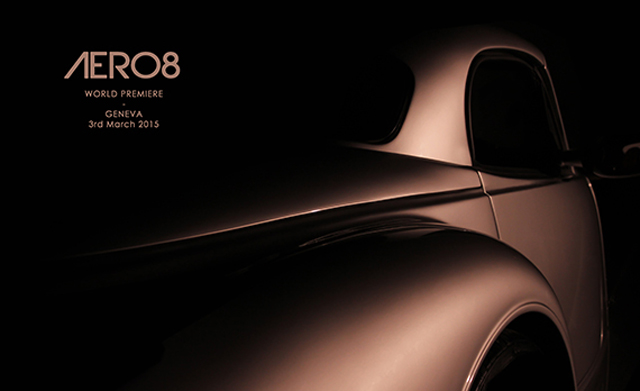 Morgan has confirmed that the new car it will be introducing at the upcoming Geneva Motor Show 2015 will be the brand new Morgan Aero 8. The covers will be taken off the new British sports car on the 3rd of March.
Production of the original Morgan Aero 8 finished in 2010 after being produced since back in 2001 and in later guises, was fitted with a 4.8-litre V8 engine mated to either a six-speed manual transmission or alternatively, an automatic 'box.
In a statement, Morgan said "Only a few days left until we announce the latest evolution of our iconic Aero Range of vehicles at the 85th International Geneva Motor Show. Join us on the 3rd of March for the unveiling of the new Aero 8."
A recent side profile teaser image revealed that the front-end of the new Morgan resembles both the Morgan Aero Coupe and Aero SuperSports roadster as did the first teaser image showing the front-end. As such, it includes prominent wheel arches with a flowing fender line running from above the front wheel through to the bottom of the rear wheel.

Moving towards the back however, the differences between the new Morgan Aero 8 and others Morgans to go before it are clear. A different tailgate is featured with the fastback roofline being ditched in favour of a near vertical and very small rear window. Other details revealed by the teaser image and the side exiting exhaust pipes and the newly designed wheels.