A new report has surfaced suggesting that the next-gen BMW M3 will feature as much as 500hp.
The boost in power comes courtesy of a pair of electric turbochargers in addition to a new water injection system. These tuning tweaks will add as much as 70 hp over the current generation car. The new M3 will remain powered by an inline-six cylinder engine as seen in the current car.
But the move is a natural evolution of the BMW M4 Coupe MotoGP safety car being unveiled in Geneva next week, as revealed by GTspitit.com.
The stock M4 is powered by a high-revving 3.0-litre in-line six-cylinder TwinPower Turbo engine producing 431 hp and 550 Nm maximum torque over a broad rev band for 0-100 km/h in 4.3 seconds and top speed limited to 250 km/h but for the MotoGP car pictured below the BMW M GmbH engineers have installed an innovative water injection system, considerably increasing the engine's performance by allowing higher performance parameters than normally achievable with thermal restrictions.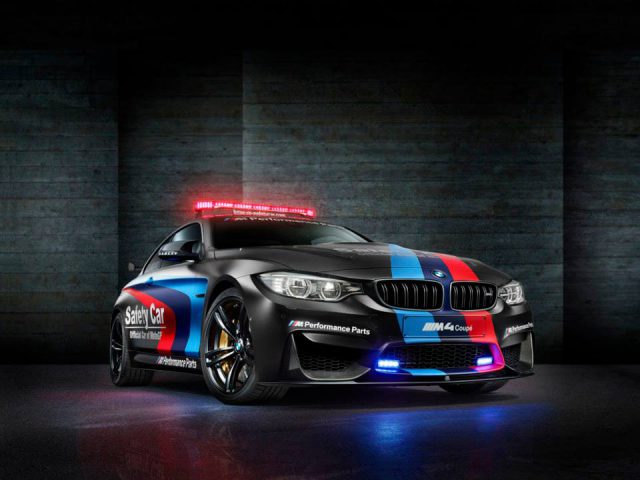 BMW said on revealing the racetrack car's details that as well as increasing performance and torque, the water injection also ensures outstanding efficiency with benefits of fuel economy and emissions, "opening up possibilities for use in future production models".
The new 3-series is suspected to have a noticeably wider track in addition to a longer wheelbase and lower center of gravity. Adjustable dampers and anti-roll bars will help provide a softer ride while keeping with the 3-series sporty chassis. Additional upgrades include larger brakes, a new AWD system, adaptive suspension and wheels made from carbon fibre and aluminium compounds.
The regular 3-series will also receive a wagon and long wheelbase version for the U.S. and China.
Considering the current generation M3 was only recently released, don't expect to see the new M3 any time soon. With all this new tech (and more horsepower!), we can't wait to get behind the wheel.
[via Automobile Mag]