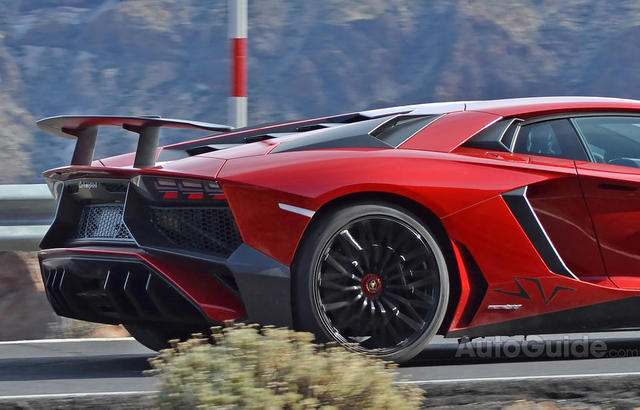 The first teaser video of the upcoming Lamborghini Aventador SV has just been released prior to the supercar's debut at the Geneva Motor Show 2015.
While the video itself doesn't reveal the identity of the car, it is logical to assume it is the eagerly anticipated Lamborghini Aventador SV. For starters, the video appears to have been filmed in the same dry, arid area where spy shots emerged of a completely undisguised Aventador SV test mule. Additionally, the clip shows the interior of the Aventador with the sharp 'S' used on the Murcielago SV also featured throughout.
Lamborghini calls the new model its most "reactive car".
[youtube]https://www.youtube.com/watch?v=SnWxGmAWA-k#t=28[/youtube]
Spy shots of the Lamborghini Aventador SV have revealed that it will feature all the bold and in-your-face styling and aerodynamic elements characteristic of a Lamborghini to wear the SV name. With that in mind, the front bumper will be restyled to incorporate differently shaped air intakes as well as a body colour matched painted element. The sides of the Aventador SV will also be discernable different than the standard Aventador with a revised rear-end also pinned to be featured.
Alongside the visual modifications, power from the 6.5-litre V12 is expected to be bumped up to the 750 hp mark while other mechanical changes are also likely.