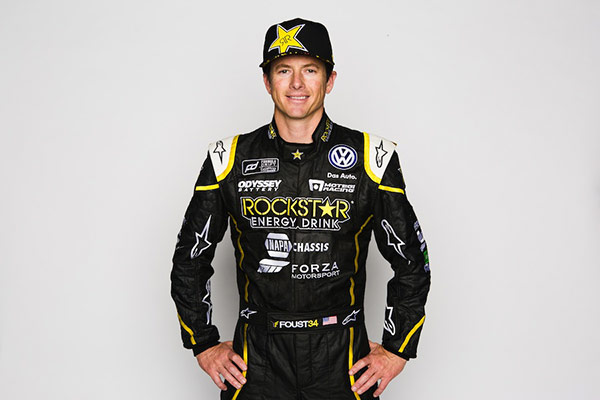 Tanner Foust is officially returning to Formula Drift in a Volkswagen Passat with 900 hp.
Foust, who is currently co-hosts Top Gear America with Rutledge Wood and Adam Ferrara, will return to Formula D for three one-off events.
"My competition focus is on winning the Global Rallycross Championship for Volkswagen in 2015 but I'm also excited to be able to get back into drifting," said Foust, whose last Formula Drift competition was the 2010 season-ender. "The fans, the tracks, and the driving in Formula Drift are really something unique in the world of motorsports and I've missed being part of it."
Foust is the only Formula D driver in history to win back-to-back championships, a feat which he completed in the 2007 and 2008 seasons. He will contest his 3 Formula D appearances behind the wheel of a specially prepared Volkswagen Passat with 900 hp on tap. Foust's first Formula D event will be on April 10 and 11 on the Streets of Long Beach. Check out the trailer below.
[youtube]https://www.youtube.com/watch?v=O-S9C8NODRA[/youtube]
In addition to his duties in Formula D, Foust will also be competing in the Global Rallycross Championship, FIA World Rallycross Championship and the Lucas Oil Off Road Racing Series.