A 41-year-old driver has crashed his Ferrari 458 Italia on a British motorway after flipping the supercar at high speeds.
Very few details about the crash are available but it has been confirmed that the 458 Italia was travelling south on the M6 slip road when the roll happened. Interestingly, it is unclear just how the car was flipped on the road but it appears as though the road was damp at the time of the crash.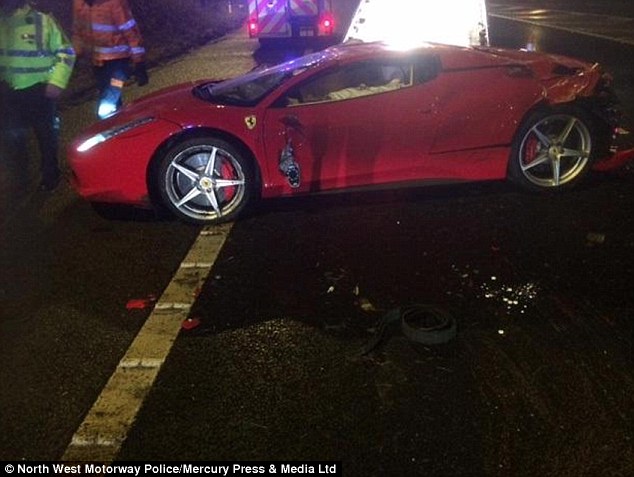 Shortly after, the North West Motorway Police were called to the scene just after 6pm but the driver managed to escape without serious injuries.
The same can't be said about the supercar however. The roof has been thoroughly damaged and compressed while the windscreen has also been broken. Additionally, extensive damage has been caused to the rear decklid as well as the passenger side wing mirror. It seems likely that the 458 Italia will be deemed a write-off.
[Via Daily Mail]