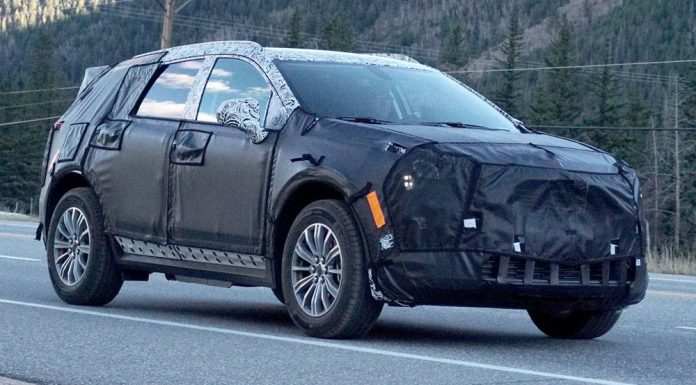 As part of Cadillac's continual push to offer new models to rival the very best from Germany, Cadillac XT5 spy shots have emerged as testing gets underway of the new American-built SUV.
While the name of the car isn't confirmed, the Cadillac XT5 will replace the SRX in the Cadillac line-up. It will be based around a new scalable platform dubbed C1XX shortened internally to Chi. Beyond underpinning the XT5, the Chi architecture is speculated to be used by a new crossover from Chevrolet as well as the eventual next-generation GMC Acadia.
Further details about the Cadillac XT5 remain somewhat sketchy but it is reported that a turbocharged four-cylinder and a naturally-aspirated six-cylinder will be available at launch. Cadillac's new nine-speed automatic transmission is likely to be offered standard across the XT5 model range.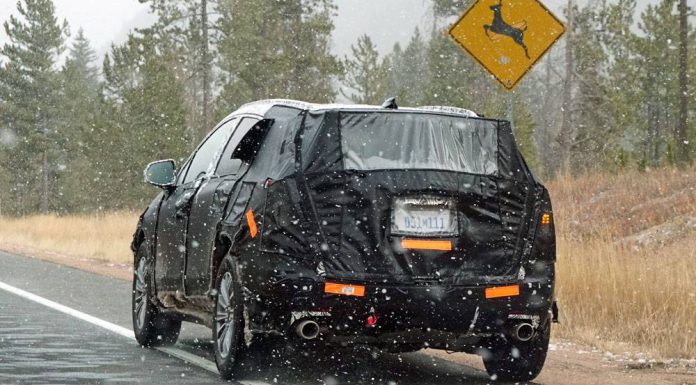 Visually, these Cadillac XT5 spy shots reveal that the car will adopt a similar front grille to the ATS Coupe as well as characteristically sharp Cadillac lines. The car is expected to launch later this year or in early 2016 as a 2017 model.