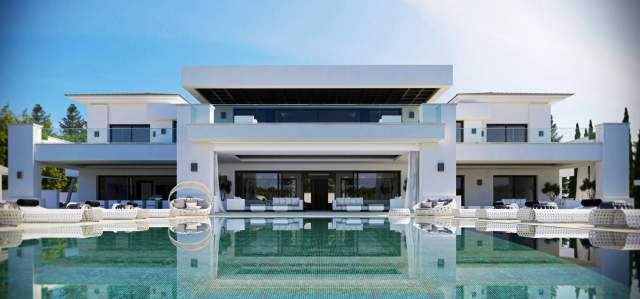 Spain is already home to some of the world's finest properties, and the following house currently being prepped for construction in San Roque will unquestionably become one of the very finest.
Located in the exclusive area of Sotogrande, the property will be at the end of a quiet cul-de-sac and complete with 24 hour security. The land will cover 8954 square metres with the house itself providing 2576 square metres of living space spread across three separate floors, nine bedrooms and nine bathrooms.
Additionally, two separate guest houses will be included on the property alongside a selection of terraces and spacious gardens. Other key elements will be a gymnasium, an indoor swimming pool, outdoor swimming pool, dedicated Jacuzzi, sauna, a large tennis court, home cinema room, wine cellar and a garage to accommodate a total of eight cars.
It is hoped that the house will be built in 16 months and the asking price currently sits at 6.5 million euro which is just over $7.3 million in the U.S.