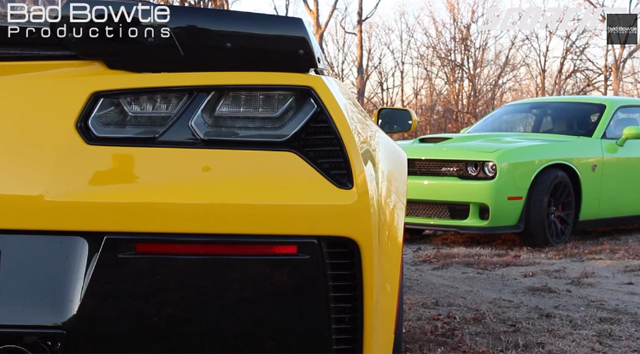 The Dodge Challenger SRT Hellcat, C7 Chevrolet Corvette Z06 and 2014 Ford Mustang Shelby GT500 are three of the most bat-shit crazy cars to ever come out of a U.S. production line. So when this exceptionally powerful trio headed out onto the street, chaos inevitably ensued and the following clip captures that drag racing mayhem.
[youtube]https://www.youtube.com/watch?v=pF_HqqKwCfY[/youtube]
Each of the three cars in question have been fitted with manual transmissions so it is really a battle between the exceptionally powerful engines and the gear ratios of each car to see which one comes out on top.
From a power standpoint, the Challenger SRT Hellcat is the most powerful with 707 hp. The Mustang GT500 comes home in second with its supercharged V8 pumping out 662 hp while the Corvette Z06 manages 650 hp.