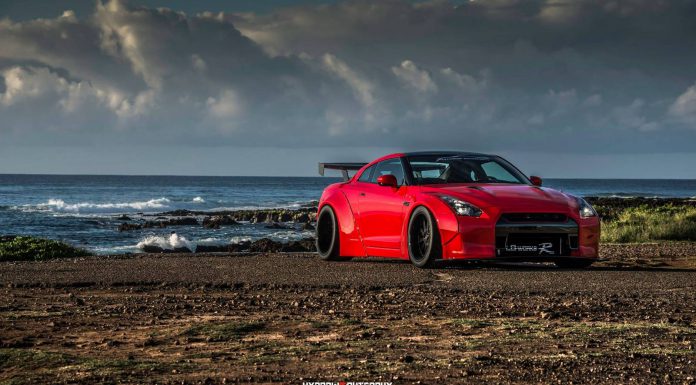 For the market-redefining performance which the Nissan GT-R provides, it has always been a relatively understated car to look at in a not too similar fashion to the Porsche 911. While the exterior and interior appearances of the GT-R may not hint at its performance, the 3.8-litre twin-turbocharged six-cylinder engine definitely does.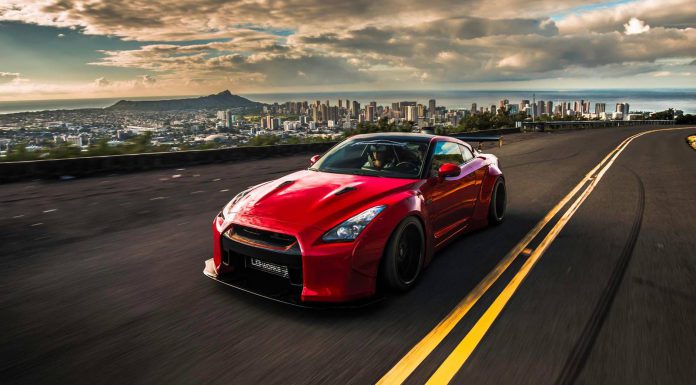 For those Nissan GT-R owners looking to make a real visual impact and stun onlookers, the widebody bodykit offered by Japanese tuner Liberty Walk is certainly the most popular choice. Here we have another Nissan GT-R customised by Liberty Walk and this particular red example currently resides in Oahu.
As a refresher, the bodykit includes a thoroughly revised front fascia with a different bumper and splitter package. Additionally, modifications have also been performed on the front grille and air intakes. Other visual modifications are the obligatory flared wheel arches of any widebody car as well as one of Liberty Walk's trademark towering rear wings!