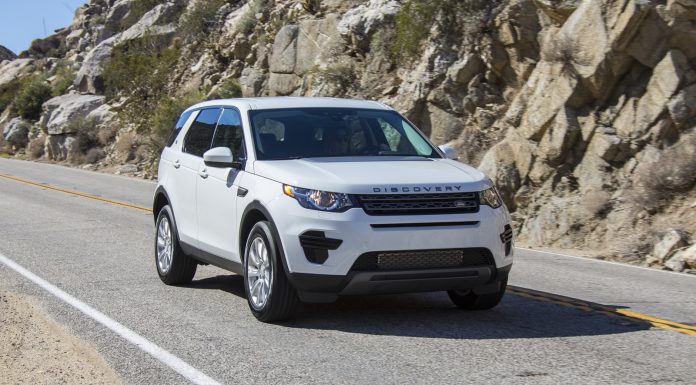 The special Land Rover Discovery Sport Launch Edition has just been launched as the new Land Rover model enters the U.S. market.
Just 250 examples of the Land Rover Discovery Sport Launch Edition will be created with a handful of colours including Yulong White Metallic available. Additionally, custom tread plates will come standard on the Discovery Sport Launch Edition alongside aluminium paddle shifters and pedals made from brushed stainless steel.
Final unique elements of the Land Rover Discovery Sport Launch Edition are the Union Jack valve caps, the Black Design Package as well as an ebony grained leather interior.
As with all examples of the Discovery Sport heading to the U.S, the Launch Edition models will be fitted with a 2.0-litre turbocharged four-cylinder engine delivering a total of 240 hp and 250 lb-ft of torque. Power from this engine is funnelled to all four wheels through a nine-speed automatic transmission helping the car to hit 96 km/h (60 mph) in 7.8 seconds.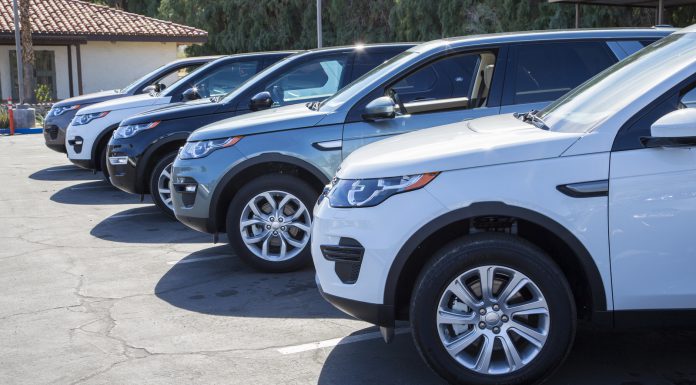 Underpinning the Land Rover Discovery Sport is a steel monocoque but to keep the overall weight of the car down, aluminium has been utilised for the car's roof, wings, tailgate and bonnet. All up, the car tips the scales at 1817 kg which is about 900 kg less than the larger Land Rover Discovery.