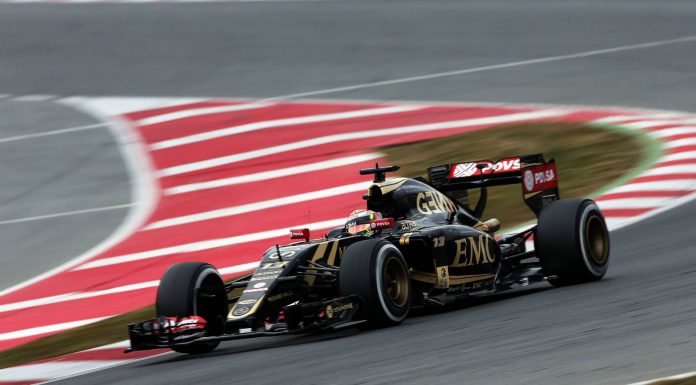 Former World Champion Fernando Alonso was airlifted to hospital today, briefly halting the final morning's Formula One testing in Barcelona after his McLaren hit the wall between turns 3 and 4, bringing out the red flags and ambulances.
The Spaniard was rushed to the medical centre within the circuit before being airlifted to a hospital in Barcelona. McLaren said he was conscious and speaking to the doctors; the airlifting was just standard procedure and a precautionary measure.
Lotus ended up the fastest team in the four-day pre-season test in Barcelona with both their drivers topping the timesheets on different days. Pastor Maldonado was fastest on the first and third day while Romain Grosjean topped the sheets on the final day. Grosjean set a best time of 1m 24.067s which was the fastest time overall during the four days.
McLaren's official statement read: "Today at 12.35 CET, while testing at the Circuit de Catalunya (Barcelona), during the fourth and final day of the current test, Fernando Alonso's McLaren-Honda car left the track at Turn Three, causing the right-hand side of his car to strike the wall.
"Fernando was driven to the circuit's Medical Centre where the circuit's doctors gave him first aid. He was conscious and spoke with the doctors. However, as per usual procedure in such circumstances, he was then airlifted to hospital where he is undergoing precautionary checks."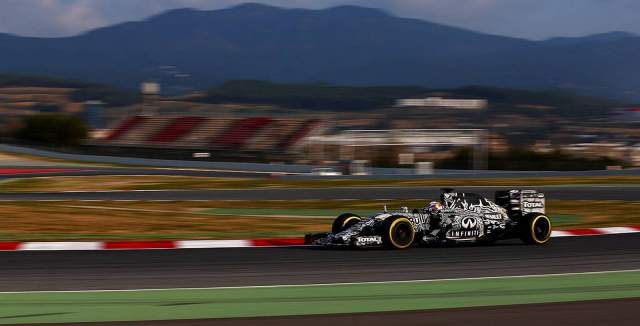 Elsewhere, Red Bull's Daniil Kvyat was steadily going for a second place on the timesheets before Mercedes' Nico Rosberg cut short his glory with a last-minute quick run to set the second fastest time at 1m 24.321s. Rosberg recorded the highest number of laps at 131, followed by Williams' Valtteri Bottas at 129 – Bottas was fifth fastest today.
With Kvyat third, Felipe Nasr put Sauber in fourth ahead of Bottas. Toro Rosso impressed again with the sixth fastest time from Carlos Sainz Junior, albeit his run was cut short when he crashed in Turn 3. Ferrari's Sebastian Vettel led Nico Hulkenberg in seventh place while Alonso's time of 1m 27.956s put him ninth behind Hulkenberg.
The final pre-season test will take place next week in Barcelona, just three days from today.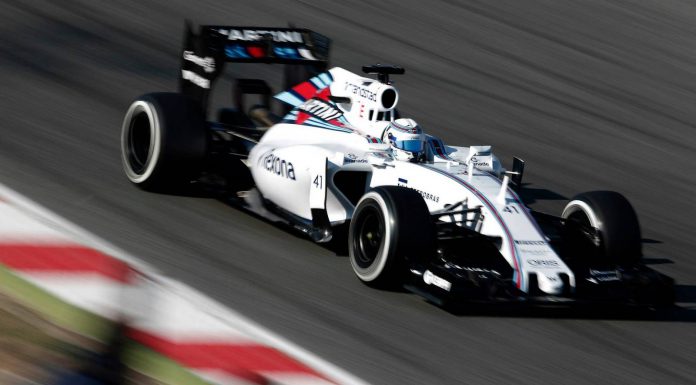 Timesheet Results from Sunday:
1. Romain Grosjean, Lotus, 1m 24.067s, 111 laps
2. Nico Rosberg, Mercedes, 1m 24.321s, 131 laps
3. Daniil Kvyat, Red Bull, 1m 24.941s, 104 laps
4. Felipe Nasr, Sauber, 1m 24.956s, 73 laps
5. Valtteri Bottas, Williams, 1m 25.345s, 129 laps
6. Carlos Sainz Jr, Toro Rosso, 1m 25.604s, 88 laps
7. Sebastian Vettel, Ferrari, 1m 26.312s, 76 laps
8. Nico Hulkenberg, Force India, 1m 26.591s, 36 laps
9. Fernando Alonso, McLaren, 1m 27.956s, 20 laps