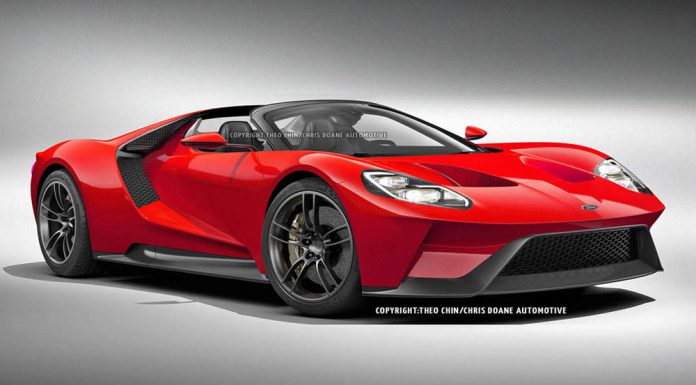 With its carbon fibre and aluminium heavy construction, the third-generation Ford GT is the ideal candidate for a number of different variants.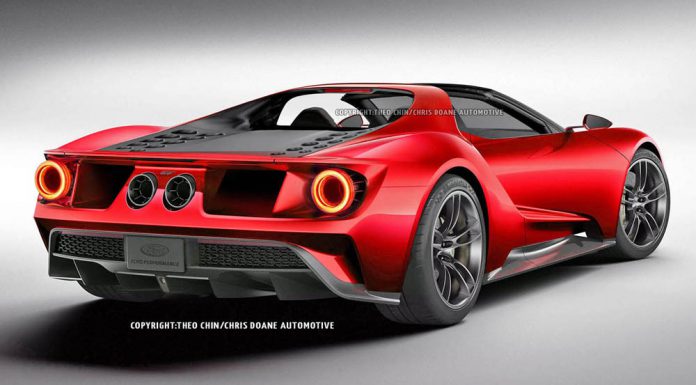 We already know that a racing-spec variant to compete in the World Endurance Championship and Le Mans is in the works. Beyond that, it is likely that the new GT will only be offered in coupe specification for the road in order to maintain its exclusivity. Despite that, Theophilus Chin has decided to render the car as a Targa and it certainly looks the goods! Combined with that, the strong construction of the GT could mean a Targa would lose very little of the supercar's rigidity.
As a reminder, beneath the skin of the 2016 Ford GT is Ford's most powerful EcoBoost production engine ever and just as speculated, it is a twin-turbocharged 3.5-litre V6 unit delivering more than 600 hp. Final specifications have yet to be released nor have performance times, but one can be assured the 2016 Ford GT will be faster off the line and feature a higher top speed than the previous-generation Ford GT. This engine makes use of dual fuel-injection as well as a low-friction roller-finger-follower valvetrain and is paired with a seven-speed dual-clutch transaxle transmission.
[Via Theophilus Chin]