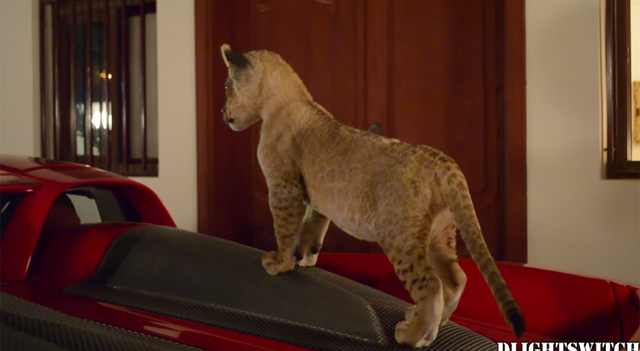 The Porsche Carrera GT is regarded as one of the all-time great supercars thanks to its ferocious engine, sleek styling and the driving thrills it provides. While recently snapping some photos of a bright red Carrera GT in the Middle East, the following owner of the German supercar happily let his pet lion cub walk all over its rear deck-lid making for a very interesting sight indeed!
[youtube]https://www.youtube.com/watch?v=wU12LNkuj0Q[/youtube]
In case you didn't already know, the Porsche Carrera GT is powered by a screaming 5.7-litre V10 engine delivering 612 hp at 8000 rpm and 435 lb-ft of torque at 5800 rpm. That potent powerplant is then mated to a six-speed manual transmission.