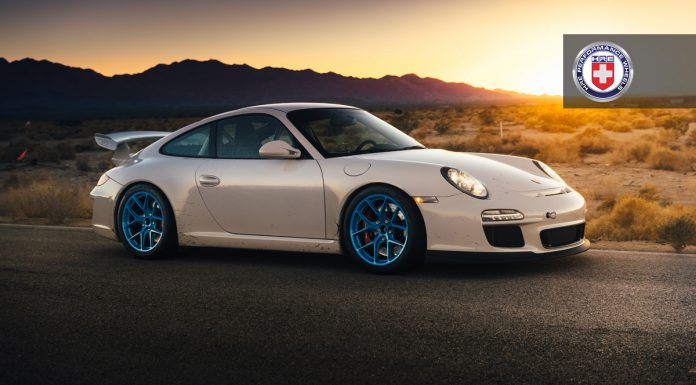 The 997.2 Porsche 911 GT3 will long be remembered as the final iteration of the car available with a six-speed manual transmission. While the car doesn't feature all the new technologies of the 991-gen GT3 like all-wheel steering and torque vectoring, it is still a driver focused sports car capable of providing thrills almost unmatchable by other cars in its price bracket or above.
Consequently, there is no place the 997.2 Porsche 911 GT3 prefers being than on the racetrack and that is exactly where the following example was recently photographed on the move. While seeing a 911 GT3 on the track is special enough, this particular unit is even more eye-catching as it has been fitted with a set of bold HRE wheels.
These HRE R101's are finished in an exceptionally bright shade of blue and measure 18×9.5 at the front as well as 18×12.5 at the rear. Alongside the wide wheels, exceptionally wide 265/35 tyres are found at the front alongside 335/40 tyres at the rear.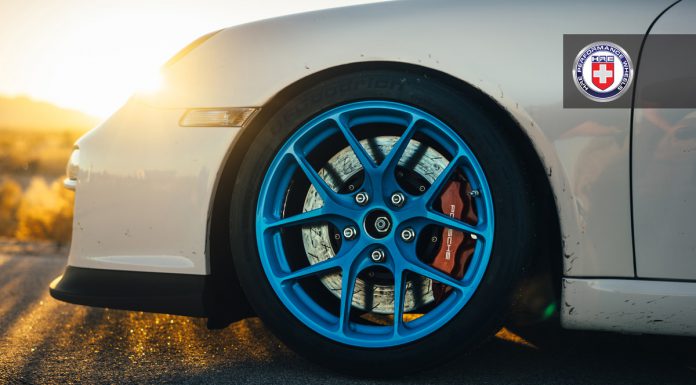 What do you think of the finished product?