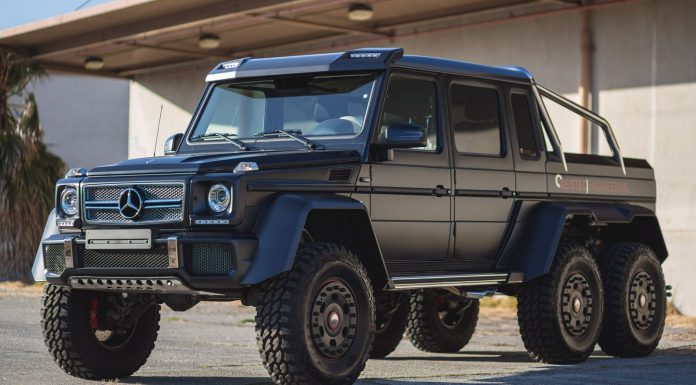 Mercedes-Benz tuning specialist Weistec Engineering has just released its extensive tuning package for the already extreme Mercedes-Benz G63 AMG 6×6.
Just a few days ago, we revealed that the G63 AMG 6×6 was sold out after the German marque managed to find homes for over 100 examples. Typically, the twin-turbocharged 5.5-litre V8 engine of the G63 AMG 6×6 delivers 536 hp and 560 lb-ft of torque. Not satisfied with those figures, Weistech Engineering has gone to town with the off-roader.
For starters, new turbochargers have been fitted alongside new downpipes and a custom exhaust system. When combined with an ECU tune, the Mercedes-Benz G63 AMG 6×6 by Weistec Engineering now delivers a brutal 850 hp and 900 lb-ft of torque. Unsurprisingly, no performance specifications have been revealed and after all, the G63 AMG 6×6 is not a car which can be defined by acceleration times and its top speed. It is a machine that is all about making a statement and proving exceptionally capable off road.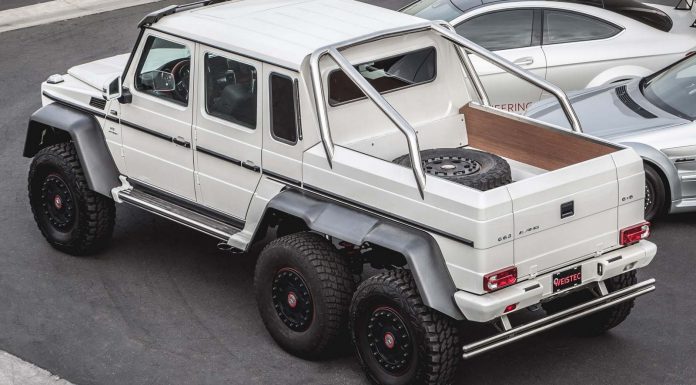 It remains to be seen how many units of the Mercedes-Benz G63 AMG 6×6 currently reside in the U.S. and therefore how many could be fitted with the Weistec upgrades. With that being said, it is possible that some owners will have their cars shipped from overseas to be worked on by Weistec.