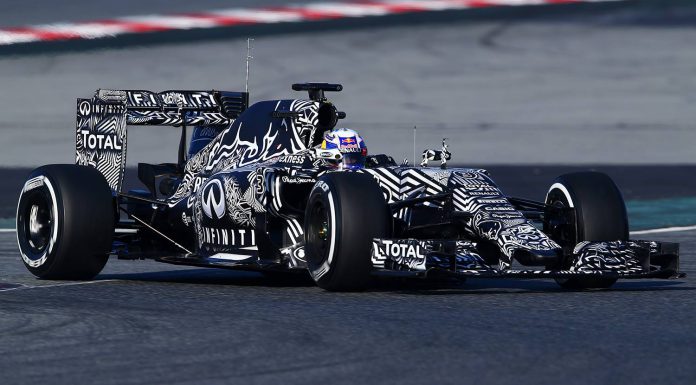 The 2015 Formula 1 pre-season tests have entered the second round in Barcelona with the first two days seeing an interesting turn of events with formerly non-winning teams showing reckonable improvement, notably Lotus driver Pastor Maldonado with the first day's quickest time after 69 laps.
In a day that saw sporadic incidents on the track, Maldonado used his softer tyres to set a best of 1m 25.011s in the afternoon. With an hour left, no one could beat that, Ferrari's Kimi Raikkonen second fastest in the SF15-T. And both Maldonado and Raikkonen were faster than Lewis Hamilton's pole position time last year on the same track.
An excited Maldonado said: "It is always good to see your name at the top of the timing monitors and my fastest lap was just in the course of our normal programme for the day. It feels good to drive the E23 in Barcelona. The car responded well to the changes we made and we were able to complete a good number of laps. The team has made strong progress since Jerez and we have a great starting point for the rest of the week."
Speaking of Hamilton, the Brit had a rather unpleasant first day after he retired to the pits after only 11 laps. He was going down with a fever and could not continue testing. This meant Mercedes-AMG had to recall Pascal Wehrlein who had been loaned earlier to Silverstone-based team Force India. Wehrlein managed to put both Force India and Mercedes in 8th and 9th places respectively – a significant amount of experience for the rookie!
Daniel Ricciardo in the black and white "camo" Red Bull was third fastest on the first day, recording a best of 1m 25.547s after 59 laps. Sergio Perez, who took over from Wehrlein, put Force India fourth on the timesheets ahead of Felipe Nasr who was driving for Sauber. Nasr was involved in a tangle incident with Williams driver Susie Wolff during the afternoon session, sending both drivers in for repairs. Wolff recorded the second highest number of laps at 89 behind Toro Rosso's Max Verstappen at 94.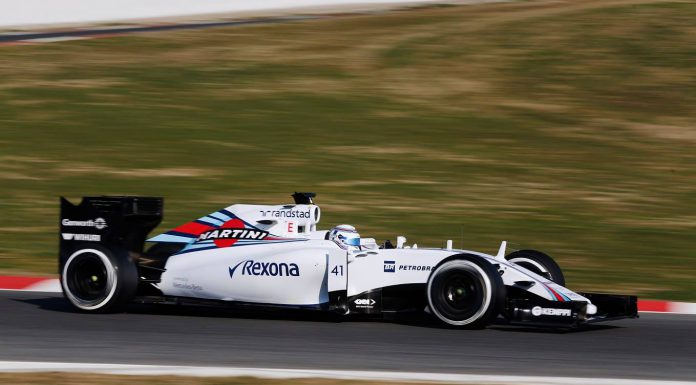 Ricciardo bossed the field on the second day by setting the fastest time just less than a tenth of a second ahead of Raikkonen and Felipe Massa who took over from Susie Wolff. Sergio Perez finished fourth ahead of Hamilton who was not expected to run today. The Brit took over from teammate Nico Rosberg who was forced to retire as a precaution not to strain a trapped nerve in his neck.
McLaren's Fernando Alonso took over from Jenson Button on day two, albeit still running in a maimed car. The McLaren's Honda power unit needs a replacement seal which will only be available Saturday. Nevertheless, the Spaniard finished seventh which is the best for McLaren since the tests began in Jerez.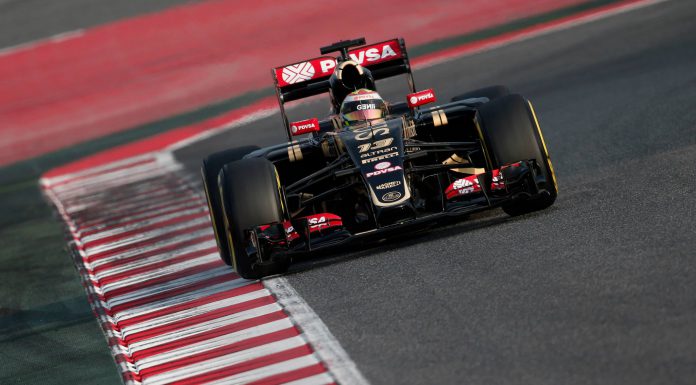 Timesheets:
Unofficial Thursday testing times from Barcelona:
1. Pastor Maldonado, Lotus, 1m 25.011s, 69 laps
2. Kimi Raikkonen, Ferrari, 1m 25.167s, 74 laps
3. Daniel Ricciardo, Red Bull, 1m 25.547s, 59 laps
4. Sergio Perez, Force India, 1m 26.636s, 34 laps
5. Felipe Nasr, Sauber, 1m 27.307s, 79 laps
6. Max Verstappen, Toro Rosso, 1m 27.900s, 94 laps
7. Jenson Button, McLaren, 1m 28.182s, 21 laps
8. Pascal Wehrlein, Force India, 1m 28.329s, 32 laps
9. Pascal Wehrlein, Mercedes, 1m 28.489s, 48 laps
10. Susie Wolff, Williams, 1m 28.906s, 86 laps
11. Lewis Hamilton, Mercedes, 1m 30.429s, 11 laps
Unofficial Friday testing times from Barcelona:
1. Daniel Ricciardo, Red Bull, 1m 24.574s, 143 laps
2. Kimi Raikkonen, Ferrari, 1m 24.584s, 90 laps
3. Felipe Massa, Williams, 1m 24.672s, 88 laps
4. Sergio Perez, Force India, 1m 24.702s, 121 laps
5. Lewis Hamilton, Mercedes, 1m 24.923s, 89 laps
6. Nico Rosberg, Mercedes, 1m 25.556s, 66 laps
7. Fernando Alonso, McLaren, 1m 25.961s, 59 laps
8. Jolyon Palmer, Lotus, 1m 26.280s, 77 laps
9. Marcus Ericsson, Sauber, 1m 27.334s, 113 laps
10. Carlos Sainz Jr, Toro Rosso, 1m 28.945s, 100 laps