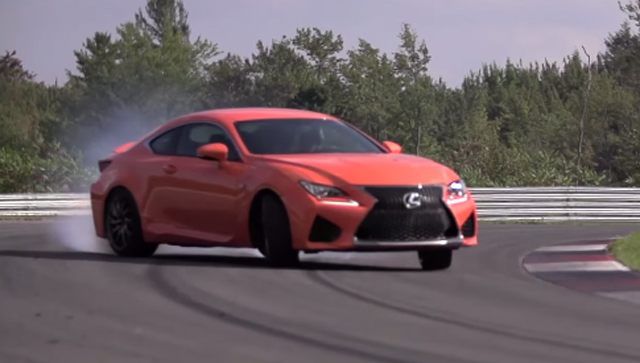 Competing a car to rival a sports car as iconic and highly regarded as the BMW M3 (now the BMW M4 in coupe specification), is never easy. Nevertheless, the Lexus RC F promises to do just that in the face of the recently twin-turbocharged BMW M3/M4 and new Mercedes-AMG C63.
[youtube]https://www.youtube.com/watch?v=RXJm4DcbuXg#t=229[/youtube]
Our favourite automotive journalist Chris Harris recently headed to the Monticello Motor Club in the U.S to test out the Lexus RC F and as the general consensus seems to be, the RC F is no rival M3/M4 duo predominantly to the fact that it weighs over 1800 kg. Nevertheless, this is definitely a review worth watching!
As a reminder, the 2015 Lexus RC F makes use of a 5.0-litre naturally-aspirated V8 engine delivering a total of 483 hp and 391 lb-ft of torque.