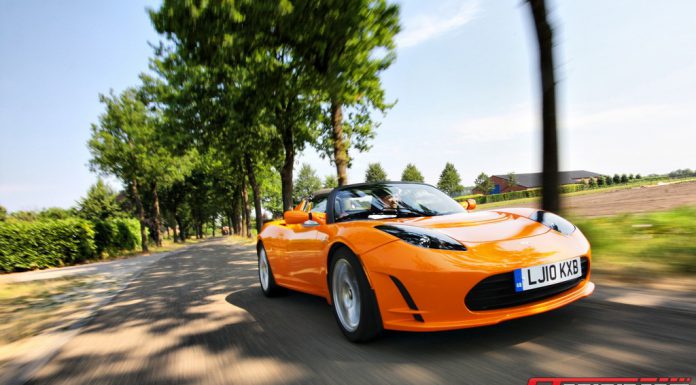 Late last year, the updated Tesla Roadster 3.0 was revealed complete with an improved battery pack to dramatically increase its range. To test out the new range, the Californian-based automaker recently embarked on a journey from a Tesla dealership in San Hose through to the Santa Monica Pier in the heart of California.
All up, the journey was 547 km (340 miles) and the American-built electric sports car managed to complete the drive without issues and most importantly, on a single charge. Impressively, the drive took less than six hours and when completed, the Roadster 3.0 still had 20 miles left in its battery pack. This is nearly on par with the 400 mile range Tesla announced for the car upon its release.
GTspirit Review of Tesla Roadster 2.5

Beyond the improved battery pack, the Tesla Roadster 3.0 also features revised aerodynamics and improvements to the rolling resistance. The original Roadster had a drag coefficient of 0.36 but that has been improved by 15 per cent to 0.31 with a retrofit aero kit. On the rolling resistance side of things, the original cars had a rolling resistance of 11.0 kg/ton. Thanks to new tyres however, a 20 per cent improvement has been achieved to bring the figure down to 8.9 kg/ton.