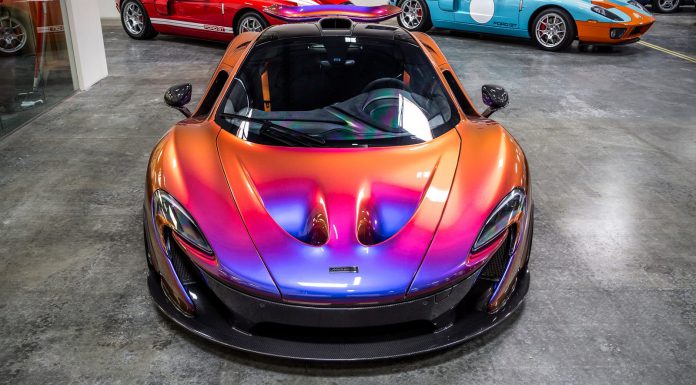 The McLaren P1 is certainly one of the cars of the decade and is undoubtedly one of the most desirable cars in the world. With all 375 examples sold out and commanding huge premiums over the prices the lucky owners paid, P1s are proving to be a hit. Owners have been encouraged to be a little bolder and customise their cars via McLaren Special Operations. American Baseball star CJ Wilson took up the opportunity and the results are phenomenal.
The exceptional paint job of CJ Wilson's McLaren P1 looks purple and pink from most angles but in different lights, has a hint of blue and even gold. Making this P1 even more special is the fact that it features bright gold wheels as well as orange brake callipers.
As a reminder, the McLaren P1 features a twin-turbocharged 3.8-litre V8 engine mated to an electric motor to produce a combined 903 hp. As a result, it is quite possibly the world's fastest rear-wheel drive production car. For more on the McLaren P1, be sure to check out our first drive with the hybrid hypercar!
This great image, featuring a couple of Ford GTs as well as the P1, was captured by CarNinja and is the GTspirit Photo Of The Day!