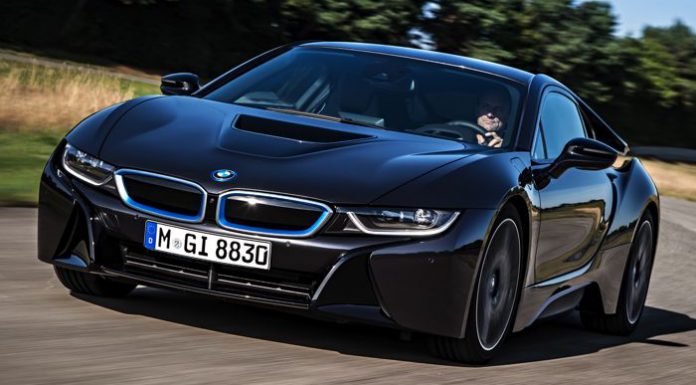 BMW has announced plans to reveal a new set of options for the BMW i8 at the upcoming Geneva Motor Show 2015.
The i8 will now come with the Pure Impulse Experience program as standard. The package is described by BMW as "comprising exclusive lifestyle options in the areas of culture, design, travel and gastronomy in keeping with the progressive and sustainable "next premium" approach of the BMW i brand."
In real terms, however, the package will offer i8 owners with a new set of options including a leather cover for the engine. As far as we can tell the i8 may be the first car ever offered with a leather engine cover. An option that will be popular with a certain subset, without a doubt.
More traditional options include Carpo Carum Grey interior which has perforated Carum Grey leather seats, Amido metallic trim and BMW i Blue seatbelts. BMW also plans to offer high gloss brake calipers for an additional fee.
The BMW i8 has a plug-in hybrid powertrain that includes a 1.5-liter three-cylinder TwinPower Turbo engine, an electric motor and a lithium-ion battery. Total output from all power systems is 362 PS (266 kW). The sprint to 96 km/h comes up in just 4.4 seconds the way to a top speed of 250 km/h.