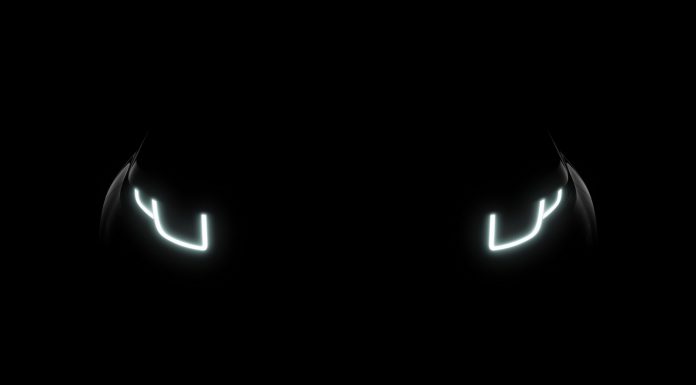 A teaser image of the 2016 Range Rover Evoque facelift has been revealed before the car debut's at next month's Geneva Motor Show 2015.
We've seen spy shots of the refreshed Range Rover Evoque in recent months but the following picture is the first official image released. It provides a clear look at the redesigned headlights which make use of LED daytime running lights for a rather menacing look. Beyond that, the image itself reveals very little.
Nevertheless, it has been confirmed that the 2016 Range Rover Evoque facelift will use full-LED adaptive headlights and will consequently be the first Land Rover model to do so.
Discussing the car, Land Rover Design director and chief executive Gerry McGovern said, "Our challenge has been to enhance Evoque without diluting its iconic design. The design refreshments give it an even greater presence on the road yet retain the emotional appeal that has made it so popular with more than 400,000 consumers around the world."
More details about the 2016 Range Rover Evoque facelift will be released on February 23 before its March 3 reveal.