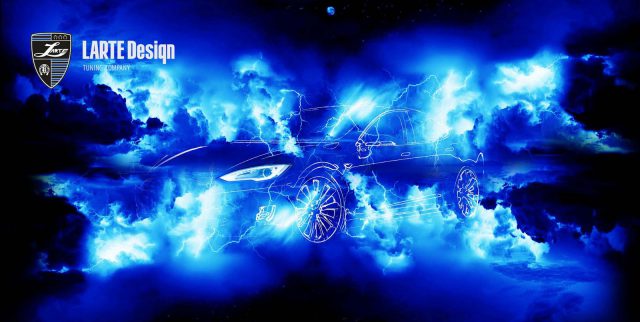 At Top Marques Monaco 2015, Larte Design is set to expand beyond its plethora of Range Rover packages and reveal a tuned Tesla Model S.
When Larte Design unveils its Tesla Model S, it will become one of just a handful of tuners to try their hand at modifying the popular electric sedan. In typical Larte Design fashion, its Model S won't receive any mechanical modifications and will instead be solely updated from a visual standpoint.
With that in mind, a new set of forged alloy wheels will be installed alongside a number of different body panels as part of Larte's "redesigned exterior".
The only other thing we know about the car is that it will be based around the range-topping Tesla Model S P85D which delivers 691 hp from its two electric motors.