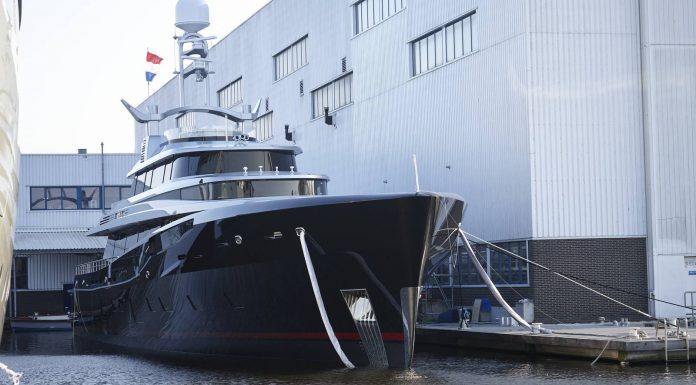 Dutch shipyard Feadship has launched a new 46.40-metre superyacht on Valentine's Day called "Kiss". Its an average sized superyacht inspired by the Feadship Como, a mid-sized superyacht which they launched last year. Como went ahead to star and win awards at the Monaco Yacht Show 2014. The designers and engineers of Kiss incorporated the same successful methods used on Como hence making it cost effective while creating an entirely new bespoke product altogether.
The designer of Kiss Ed Dubois is the same brainchild behind Como's success but the owner of Kiss had a different set of requirements. While Como was an open sport yacht, Kiss replaces the open top deck with a master penthouse, making it heavier than Como but putting it a notch higher. Feadship director Henk de Vries points out that Kiss will not only lift the bar higher but it will also follow the same success path as Como.
De Vries further notes: "With yachts like Como and Kiss, we are effectively building a sporty type boat around our average size of over 15 years ago, but now with all the know-how and intelligence Feadship has developed. This facilitates a clever approach to high-end production, one which remains entirely custom while keeping the costs of a Feadship of this size within the bounds of reason."
Kiss benefits from the most complex metallic paint scheme ever used by Feadship. They had to create special mixing machines and electrically charged spray guns to achieve the right outcome. This resulted to a dazzling black hull on the yacht with a red stripe on the waterline. Dubois styling is evident on Kiss right from the moment you set eyes on her; there is a huge 6.5 meter bulwark window and giant doors on the main entrance to allow maximum natural light in the cabins.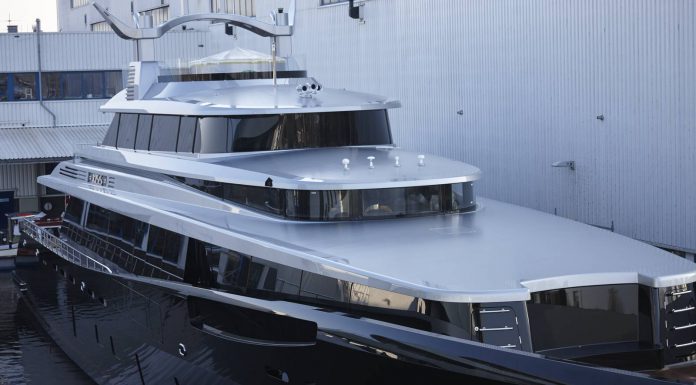 Redman Whiteley Dixon were commission to take care of the interior design and needless say they did an exquisite job. The interior is glazed by stupendous features starting with the owners deck which takes up most of the space. Most yachts under 50 meters lack the complete owners deck, but again Kiss is extraordinary. This cabin further incorporates an aluminium-plated sunroof which opens to let more light inside.
There is a sundeck with a jacuzzi to top up the lavishness not to mention the transom swim platform with both a swim ladder and underwater platform. Kiss will accommodates eight guests in four guest suites. It has room for four cabin crews in the quarters, a captain cabin and a staffroom.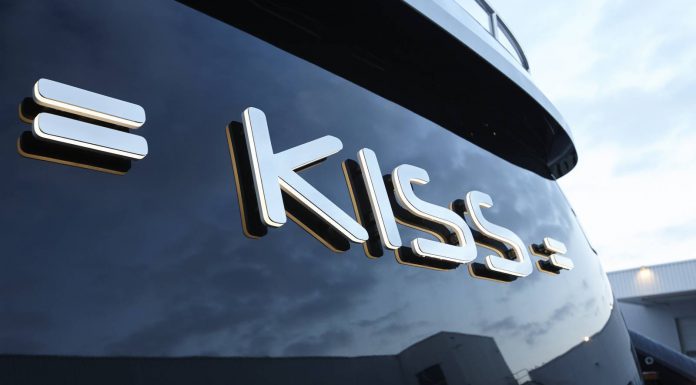 Below you can find the Gallery of Feadship Como.