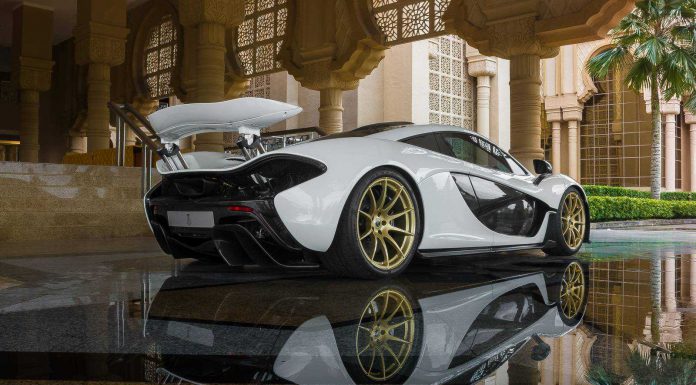 This dazzling McLaren P1 MSO is the regal star of the show for the Royal Johor Singaporean Supercar Gathering for Malaysian Red Crescent Community Service Kelantan Flood Relief. The December floods saw more than 200,000 evacuees with damage put at 560 million dollars.
So to boost the relief funds this supercar show has pulled out all the stops and this centrepiece is a totally unique Mclaren P1 MSO owned by the son of the Sultan of Johor, the first production Mclaren P1 seen in Malaysia.
But for "production" forget the "standard" broad-brush spec of a 903 hp 350 km/h McLaren P1 from a run of 375 with £866,000 list price. For one thing, this is the only McLaren P1 in the world to receive its very own unique VIN and chassis number not following the 001-375 production run.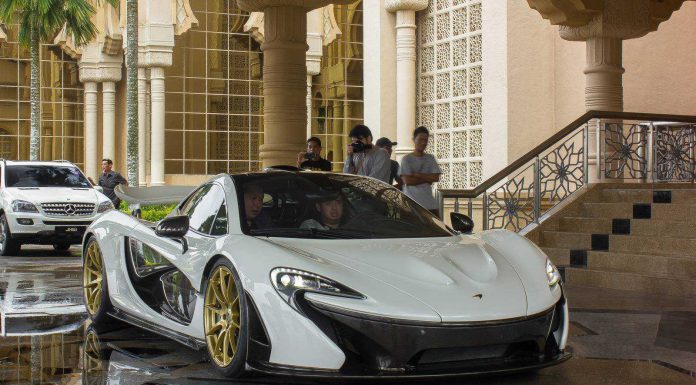 This beautiful beast finished in Diamond White was produced with unique special details fit for royalty by McLaren Special Operations (MSO) which creates exclusive custom designs and more.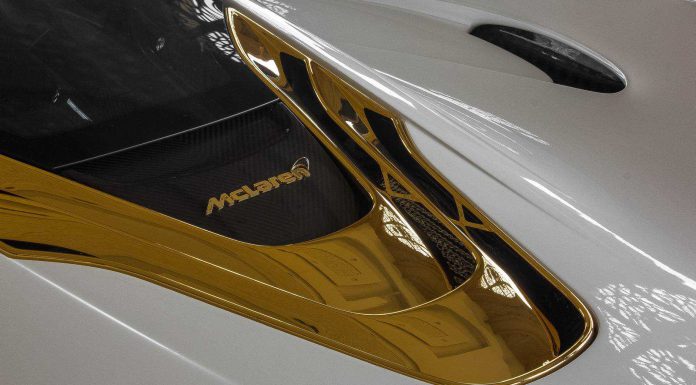 This machine features beautifully crafted gold wheels, gold McLaren emblem and interior trims, a beautiful engine cover shield in gold, and the crowning glory of this unique custom-build P1 is a 24 carat gold-plated exhaust shield that was used in the McLaren F1.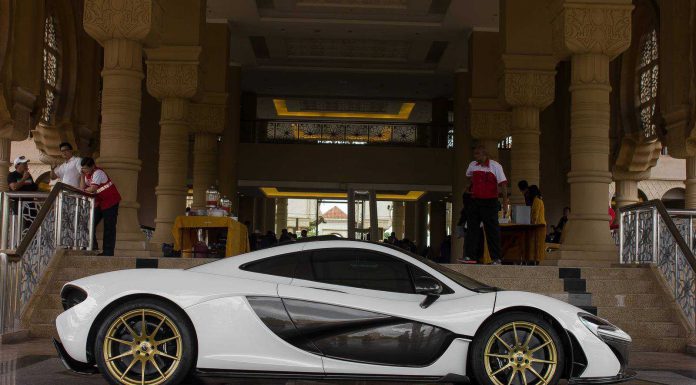 To get your supercar experience featured, send an email to [email protected] attaching your photos or videos (via Dropbox or WeTransfer) and the story. For those in need of photographers we can offer you some help with that as well, just contact us. Don't forget to apply for exclusive membership in the GTspirit Supercar Owners Club.