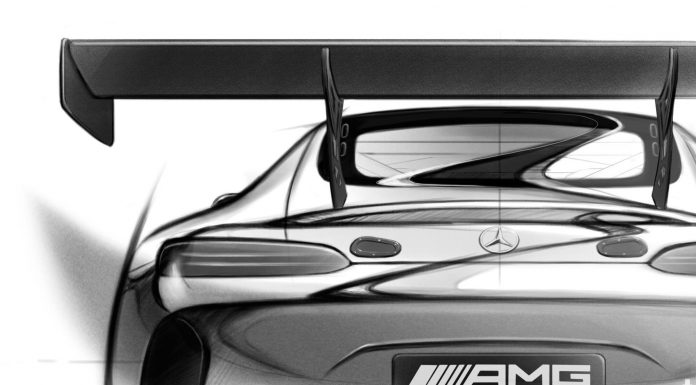 The next stage of the Mercedes-AMG GT evolution is poised for launch with these teaser drawings for the Mercedes-AMG GT3 customer sports racing car expanding the customer sport programme started in 2010.
This piece of superb racetrack performance will debut at the Geneva Motor Show 2015, so stay tuned! Neatly coinciding with the upcoming market launch of the road-going version of the Mercedes-AMG GT – which already boasts from 462 to 510 hp – the next stage of the vehicle's evolution is this new customer racer complying with FIA GT3 race regulations.
It is only planned as customer motorsport model, with AMG not planning to create a factory team at this point.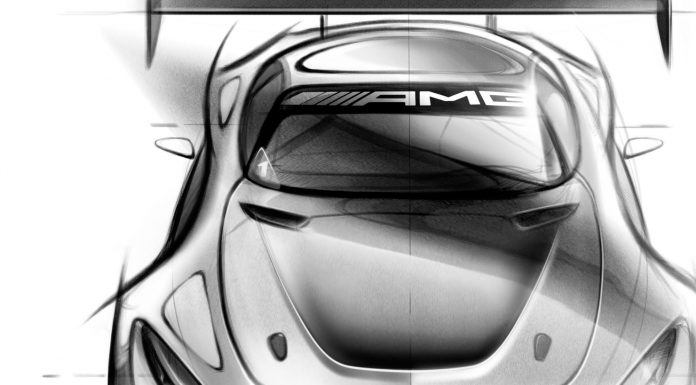 With this, the second customer sports car to be developed by Mercedes-AMG, the Affalterbach company is seeking to build on the success of the SLS AMG GT3 and further expand the customer sport programme. The superb racetrack performance of the road-going GT featured below forms the ideal basis on which to model the new Mercedes-AMG GT3, to be unveiled in Switzerland.

The road-going Mercedes-AMG GT is the second sports car developed entirely in-house by Mercedes-AMG (the SLS AMG being the first). It has a front mid-engine layout and features the newly developed AMG 4.0-litre V8 biturbo unit with 462 hp in the Mercedes-AMG GT and 510hp in the Mercedes-AMG GT S model.
It can blast from standstill to 100 km/h in 3.8 seconds with a top speed of 310 km/h. The V8 road car is particularly ground-breaking for its use of dry sump lubrication and its integrally mounted turbochargers while the transmission is a seven-speed dual clutch unit fettled by AMG engineers.