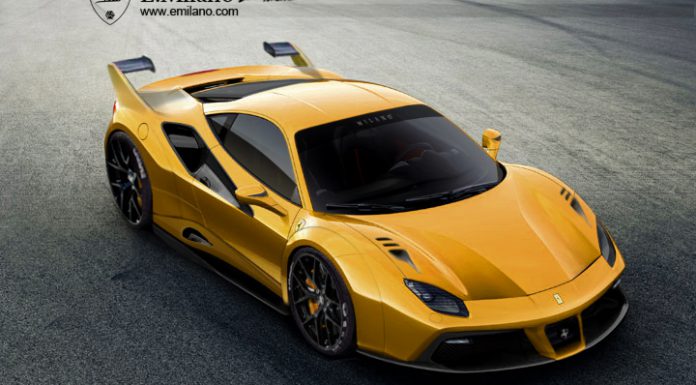 It did not take long for render artists to get to work on the Ferrari 488 GTB that was unveiled last week. The car will be unveiled at the 2015 Geneva Motor Show in March and is certain to be one of the stars of the show.
Evren Milano has imagined what an FXX variant of the car could look like and it looks menacing! We imagine that there will be a Challenge version of the 488 unveiled in a few years time, but we would love to see the FXX in reality!
Mated to the twin-turbocharged 3.9-litre V8 is a tweaked variant of the 458 Italia's seven-speed dual-clutch transmission driving the rear wheels. The gear ratios have been modified to improve acceleration throughout the rev range. When it is all said and done, the Ferrari 488 GTB will sprint to 100 km/h in 3 seconds flat, 200 km/h in a mere 8.4 seconds as well as a 334 km/h (208 mph) top speed. Those figures are almost identical to the 642 hp McLaren 650S which hits 100 km/h in the same time, 200 km/h in 8.5 seconds and a 333 km/h (207 mph) top speed.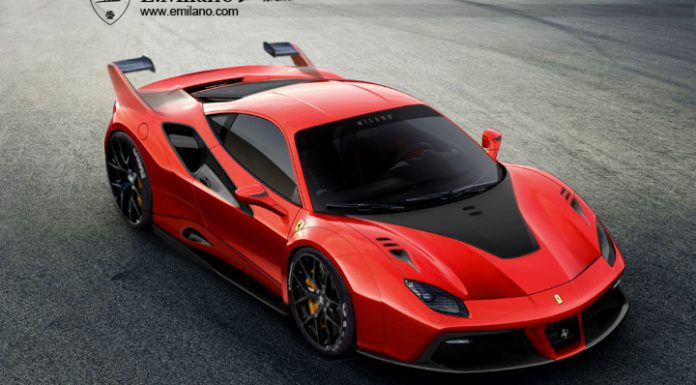 By Evren Milano