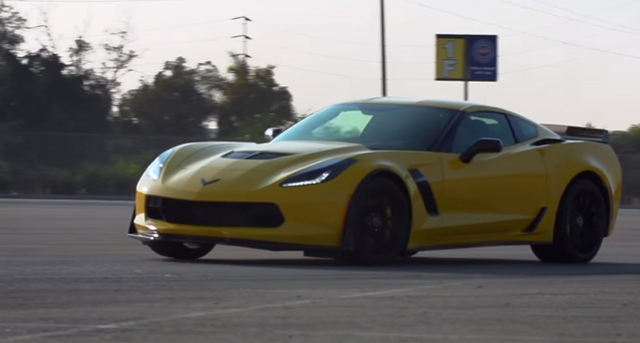 The Nissan GT-R has always been considered one of the best bang-for-your-buck sports cars on the market. As the years have gone by however and more potent iterations have been introduced, its price has steadily increased to the point where the 2015 Nissan GT-R Nismo starts at $151,585 in the United States.
[youtube]https://www.youtube.com/watch?v=F5F18o8xayA#t=1021[/youtube]
Last year however, Chevrolet introduced what could be the performance bargain of the decade with the C7-generation Corvette Z06 starting at just $89,985 in the U.S. While that price can rise markedly with the various options available, it is still 50 per cent cheaper than the GT-R Nismo. In order to find out how the two performance cars compare, Motor Trend's Carlos Lago recently hit the streets and Willow Springs Raceway in them to find out once and for all.
On paper, this is how they compare. The Nissan GT-R Nismo features the familiar 3.8-litre V6 VR38DETT engine, freshly uprated to 591 hp and 652 Nm of torque. To release the extra power, Nismo fit new high-flow, large diameter turbochargers, which come directly from GT3 racing. Nismo have also optimised the individual ignition timing control for each cylinder and upgraded fuel pump improve combustion.
By comparison, the 2015 Chevrolet Corvette Z06 features the new LT4 6.2-litre supercharged V8 engine delivering 650 hp and 650 lb-ft of torque. This engine makes use of direct injection, Active Fuel Management (cylinder deactivation) as well as continuously variable valve timing.