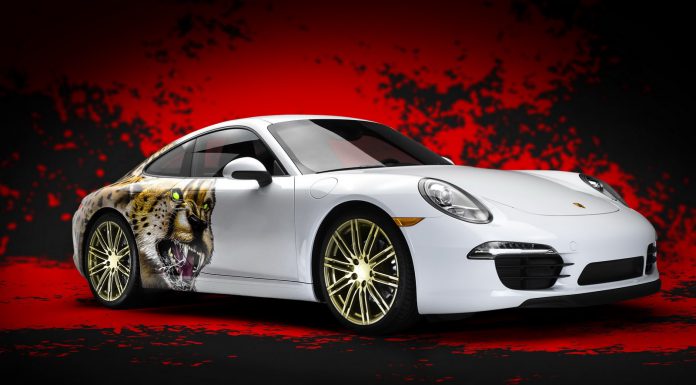 Adidas has announced it will be giving away three custom Porsche 911s to prospective NFL players in the United States.
The announcement of the prize comes alongside the release of the new Adidas Uncaged Adizero 5-Star 40 shoes. Any of the college footballers who choose to wear them for the NFL Scouting Combine this month, will have a chance to win one of three very special and extremely bold Porsche 911s.
The Porsche 911s in question feature a special Cheetah graphic on the rear quarter panels and rear fascia/decklid alongside a set of custom gold wheels. The 911 model is question is the entry-level Porsche 911 Carrera. In the end, only the three fastest players will be awarded the keys.