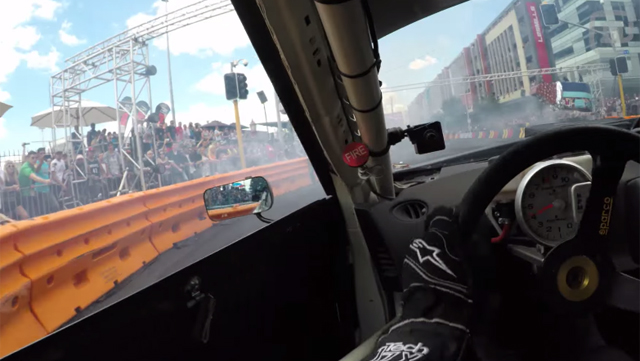 While the following video is less than two minutes long, you're bound to come out of watching it with an incredible amount of respect for the world's greatest drifters and Gymkhana drivers.
[youtube]https://www.youtube.com/watch?v=UxXQIFdd84Q#t=76[/youtube]
The following video was filmed during the special Red Bull Drift Shifters 2014 event in Auckland, New Zealand and shows drifter Chris Forsberg behind the wheel of his Nissan 370Z. This 370Z is far from a standard one however and actually features a Nissan-sourced V8 engine!