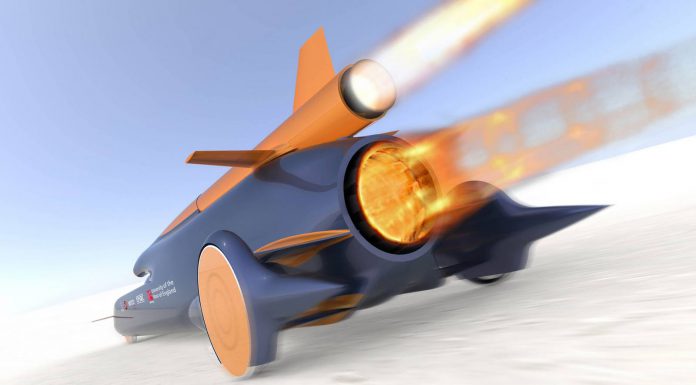 Everyone's favourite motoring journalist Chris Harris, recently took a trip to check out the creation of the Bloodhound SSC – a supersonic car aiming to smash the record as the world land speed record with the 1609 km/h (1000 mph) barrier being targeted.
[youtube]https://www.youtube.com/watch?v=g4AyytkpiB0[/youtube]
Throughout the clip, Harris gets to know some of the intricacies about the Bloodhound SSC courtesy of the project's senior design engineer, Mark Elvin. Additionally, Harris goes for a fly with the Bloodhound's eventual driver, Andy Green, in his Extra 300 stunt plane to experience the G-forces Green will experience during the supersonic run. This is certainly something different from Chris Harris but it is just as good as we've come to expect from the auto journo!
This year, it is hoped that the Bloodhound SSC supersonic car will topple the Thrust SSC current record top speed of 1227 km/h in the South African Kalahari Desert. If successful, the 1600 km/h mark will be targeted in 2016. Powering Bloodhound is a Rolls-Royce EJ200 jet engine from the Eurofighter jet fighter as well as hybrid rockets from Nammo. Those rockets are powered by hydrogen peroxide oxidizer which is fed by the supercharged 5.0-litre V8 from the Jaguar F-Type R Coupe delivering 550 hp!